Don't Feed The Bears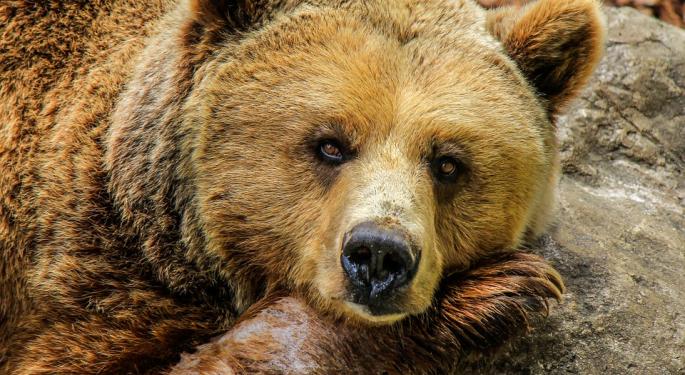 In a recent update, I pointed towards the 2,335 SPX region as the next likely target in the market. This week, the market has finally obliged, and taken us to our next waypoint.
As I have been noting for several weeks, the market has been much more bearish than I had expected with only a slight drop off the all-time highs. Moreover, my ideal expectations had us dropping even lower towards the 2,335 SPX region before setting up another rally attempt.
But, the fact that the market has become so bearish of late, even though we have not dropped much off the highs, tells me that the market may only be setting up the bears for a whipsaw they may not soon forget.
When I look across the web and read what many are "feeling" right now, most seem to still believe the market has gone farther than it should. Many are now calling this the end to the "Trump Rally." Many even believe that the market has hit its high for 2017. Week after week, we see one top caller after another coming out with reason after reason as to why the market is just "too high." The market has supposedly so far surpassed its fundamental valuation that many are absolutely convinced we have seen a blow-off top.
At the same time, we have many believing the Fed is making a huge mistake in raising interest rates. They are quite certain that this will be the death knell for the markets, and clearly, lead the camp of those who believe the market is done for 2017.
But, I am sorry to tell you that I am declining my invitation to the "bear-party." In fact, I am going to continue to suggest that you not to feed the bears.
You see, over the last month, I have been preparing those that read my analysis that we will likely see a pullback off the 2,400 SPX region, with an ideal target in the 2,335 SPX region. Today's action has certainly taken us towards my initial target.
However, market sentiment, as I read it through our Elliott Wave analysis, enhanced by our Fibonacci Pinball method, suggests that this drop is only part of a corrective decline, which may even take us into April. However, once this pullback has completed, I foresee much higher highs to be made in the market, as sentiment has not risen to the point at which I see a major top having been struck.
We have not dropped in what I consider a first wave of a three-wave corrective decline. As long as the SPX maintains support in the 2,320-2,335 region, I expect a rally to take hold into the end of the month, and it can even make a higher high towards the 2,410 SPX region before it completes.
However, that rally will likely fail, as it is likely only part of a larger corrective structure, which can still likely drop again into April, as low as the 2,285 SPX region.
While our "ideal" structure would still play out in this pullback/consolidation into April, I am going to warn you not to "feed the bears." You see, when these strong drops occur in a bull market, all they do is rustle up bearish sentiment in order to support the next bullish rally to higher highs.
So, for now, I am personally looking for entries into individual stocks which have not participated in this latest segment of the bulls market since November of 2016, as they will probably lead the way towards 2,500 SPX and higher before this rally concludes later this year.
See chart illustrating the wave counts on the S&P 500.
Avi Gilburt is a widely followed Elliott Wave technical analyst and author of ElliottWaveTrader.net, a live Trading Room featuring his intraday market analysis (including emini S&P 500, metals, oil, USD & VXX), interactive member-analyst forum, and detailed library of Elliott Wave education.
View Comments and Join the Discussion!
Posted-In: contributorAnalyst Color Long Ideas Short Ideas Technicals Markets Trading Ideas