Buffett: Fannie And Freddie Aren't Needed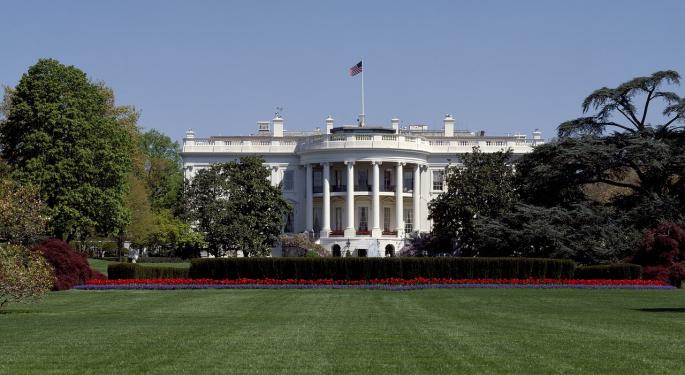 Federal National Mortgage Assctn Fnni Me (OTC: FNMA) and Federal Home Loan Mortgage Corp (OTC: FMCC) shareholders are hoping President Donald Trump and Treasury Secretary https://www.benzinga.com/analyst-ratings/analyst-color/17/02/9074950/steven-mnuchin-m
Federal National Mortgage Assctn Fnni Me (OTC: FNMA) and Federal Home Loan Mortgage Corp (OTC: FMCC) shareholders are hoping President Donald Trump and Treasury Secretary Steven Mnuchin will turn control of Fannie Mae and Freddie Mac back over to shareholders. According to a new interview with CNBC, Warren Buffett isn't quite so optimistic.
Fannie and Freddie shares plummeted after an appeals court ruled earlier this month that shareholders couldn't pursue lawsuits challenging the legality of the net-worth sweep that requires the two government-sponsored enterprises (GSEs) to turn over 100 percent of their profits to the Treasury. The net-worth sweep is part of the terms of the government bailout Fannie and Freddie received following the Financial Crisis.
Shareholders believed they had reason for optimism following comment from Mnuchin back in November suggesting Fannie and Freddie could be released from conservatorship by the Trump administration.
"We will make sure that when they are restructured, they are absolutely safe and don't get taken over again," he said. "But we've got to get them out of government control."
Related Article: Mnuchin Stays Vague On Fannie And Freddie In New Interviews
Since those comments, Mnuchin has been extremely vague on the plan for Fannie and Freddie, leaving shareholders up in the air.
On Monday morning, Berkshire Hathaway Inc. (NYSE: BRK-A)(NYSE: BRK-B) CEO Warren Buffett told CNBC he believes government-backed mortgages are important to the U.S. economy, but Fannie and Freddie are not.
"I think the problem comes when you try to mix up the private sector with the government because serving two masters is tough," Buffett said of Fannie and Freddie.
"You add Congress telling them what to do and you had Wall Street telling them what to do. I think that's a bad model."
Buffett emphasized the need for a government program to back 30-year mortgages, but emphasized that Fannie and Freddie aren't needed.
"I don't think you need Fannie and Freddie at all to do it. I think you need a program that is government-sponsored, and you may want to have private insurers have to take 2 percent of everything they do or something of the sort just as a check on pricing and all that sort of thing. But basically it's got to be the government," he concluded.
Shares of Fannie and Freddie are down between 4 and 5 percent in early Monday trading.
Posted-In: CNBC fannie mae freddie macAnalyst Color Politics Analyst Ratings Media General Best of Benzinga
View Comments and Join the Discussion!