Analyst: Twitter Is A $10 Stock, Social Media Is An 'Anti-Trend'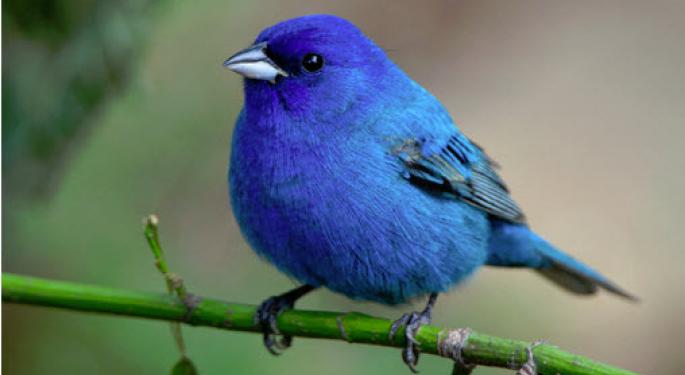 Trip Chowdhry of Global Equities Research has been quite vocal his bearish thesis on Twitter Inc (NYSE: TWTR).
On August 10, 2015, the analyst suggested Twitter's stock would fall to a range of $15 to $18 over the next 12 months and investors should sell their holdings on any strength. At that time, the stock was trading close to $30 per share.
On September 26, 2016, Chowdhry argued that the social media space is "reaching the tail end" of a boom cycle. The analyst's comments came at a time when the social media company was reportedly in talks to sell itself and he argued that shareholders should hope a deal is finalized in the early $20 per share range - otherwise it would be "very difficult" for Twitter to sell itself for even $10 per share in the future.
The analyst followed up in December 2016, saying Twitter is "pretty much toast" after President Trump's election win proved the "data quality in Twitter is horrible."
Chowdhry stated yet again in January that social media stocks are in trouble.
"There are only 24 hours in a day," the analyst explained. "Time consumed in one social engagement is coming out from time spent on another social engagement."
Chowdhry's bearish stance on social media companies also applies to other companies. Specifically, the analyst made the case that Facebook Inc (NASDAQ: FB)'s stock has peaked at Snapchat's looming IPO is a pile of "junk."
Nothing New Here
In a brief memo to clients on Thursday following Twitter's fourth quarter report, Chowdhry reiterated his views on social media stocks remain unchanged and the cycle is indeed at the tail end of the boom.
"Social Media is an Anti-Trend," the analyst said. "Twitter and Facebook stocks will continue to decline, while SNAP is total junk."
Chowdhry also commented on an investor misconception that President Trump's constant use of Twitter is a positive for the company.
"Question for the investors, Trump also drinks Evian Water ...so why not go and invest in Evian?" the analyst argued.
Twitter traded at $16.74, down 10.5 percent Thursday morning.
View Comments and Join the Discussion!
Posted-In: Snap IPO SnapChat Snapchat IPO Trip Chowdhry twitterAnalyst Color Analyst Ratings Tech Best of Benzinga