Is Snapchat's Snap Another 'Junk' IPO?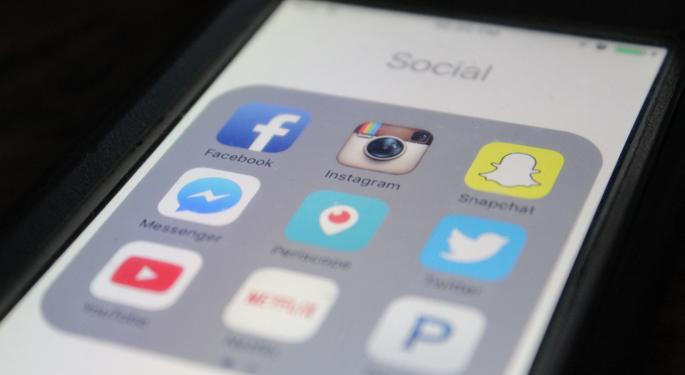 After a so-so 2016, will the IPO markets see redemption in 2017? According to a Ernst & Young report , the deal numbers and proceeds raised fell in 2016, with the deal number by 16 percent and proceeds by 33 percent. In the Americas, where the U.S. dominates, the global IPO market share dwindle to 13 percent of the total volume and 18 percent of the capital raised.
Ernst & Young expects the IPO activity in the United States to brighten in 2017. Snap Inc., Spotify, Dropbox, Uber, Slack and Pinterest feature among the tech names knocking on the IPO doors, on track to go public this year.
Snap's IPO Quest
Snap Inc., the parent of social media platform Snapchat, is set to offer its share to the public this year, with the company having filed for its IPO confidentially under the Jumpstart Our Business Startups Act of 2012 ahead of the U.S. presidential election. Despite the hype surrounding the offering, everything may not be hunky dory for those who are looking to take a bite out of the Snapchat IPO cake, according to an analyst who is generally bearish on technology stocks.
Chowdhry Not So Excited
Trip Chowdhry of Global Equities Research, in a note, gave his views on the Snapchat IPO, which isn't really encouraging. Chowdhry feels the offering is a total junk and is hyper-inflated. Despite the speculated $20 billion to $25 billion IPO valuation, Chowdhry believes the IPO is not even worth $500 million.
According to the analyst, we are getting to the end of the social media boom, with novelty giving way to fatigue. Chowdhry feels durability is missing, terming Snapchat as the next Groupon Inc (NASDAQ: GRPN), the next Zynga Inc (NASDAQ: ZNGA), the next GoPro Inc (NASDAQ: GPRO) and the next Fitbit Inc (NYSE: FIT).
Referring to the Pokémon Go craze, which lasted hardly three months, Chowdhry bemoaned of the naivety of investors who never seem to learn from their mistakes.
Ad Spend Doesn't Consolidate But Spreads Out
Chowdhry was highly critical of investors, who he feels think it is their moral obligation to bail out the stupid investors in the private markets. The analyst added, "The Ad-Spend is not getting consolidated, but being spread out to all the players [...] i.e more mouths are being fed than before, while the overall pie of Adspend is growing at a slower rate. The winner does not take it all [...] and the Industry is in zero-sum-economics and in zero-sum-time-spent."
How To Play Snap IPO
However, if some speculative investors do want to play the IPO, Chowdhry recommends liquidation within the first hour.
View Comments and Join the Discussion!
Posted-In: Dropbox Ernst & Young Global Equities ResearchAnalyst Color News IPOs Analyst Ratings Tech Best of Benzinga