Jim Cramer Says Fitbit, Like Many Other Commodities, Simply Can't Make A Lot Of Money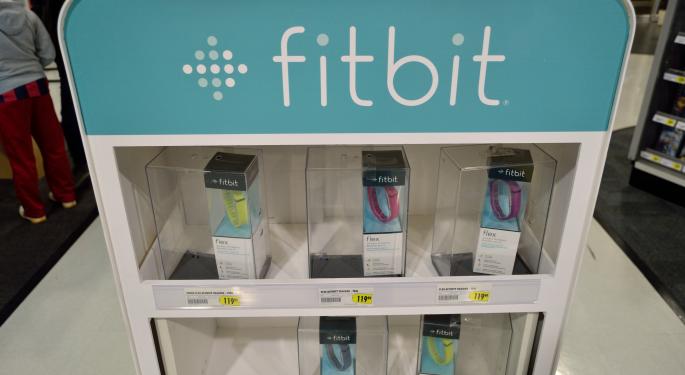 Shares of Fitbit Inc (NYSE: FIT) hit a new all-time low of $6.20 after Monday's market open after the company surprised investors with a downward revision to its fourth-quarter guidance and a plan to slash around 6 percent of its total workforce.
Investor sentiment has been quite poor for Fitbit as investors continue to question just how hot the fitness tracking market is. Trip Chowdhry of Global Equities Research suggested back in May of 2016 that Fitbit is a piece of junk, and the stock could see even further declines.
There were, however, some signs of optimism as the Fitbit app was the second-most downloaded app in the iPhone store — just behind the "Super Mario Run" mobile game.
Nevertheless, Fitbit's announcement on Monday eliminated any sense of near-term optimism and the potential for Fitbit's stock to rebound. But what explains the disconnect between the strong app downloads and the poor holiday performance?
Cramer Chimes In
CNBC's Jim Cramer said during Monday's "Squawk on the Street" segment that Fitbit dominates in a difficult commodity category where consumers who want to own a Fitbit product have already bought one and there is no need to spend more money.
Cramer continued that Fitbit "took the world by storm," but the unfortunate reality is that like any commodity company, you "can't make a lot of money once everyone has one."
Cramer further suggested that Fitbit isn't a product that comes with a strong recommendation from the U.S. Food and Drug Administration (FDA) to own. Meanwhile, there are now many other companies that offer similar products and Fitbit is operating with slim margins.
Image Credit: By Raysonho @ Open Grid Scheduler / Grid Engine - Own work, CC0, via Wikimedia Commons
Posted-In: Analyst Color CNBC News Guidance Jim Cramer Sports Analyst Ratings Tech
View Comments and Join the Discussion!