JJ Kinahan On Apple's Earnings, Inability To Keep Secrets: 'We Haven't Seen The Magic'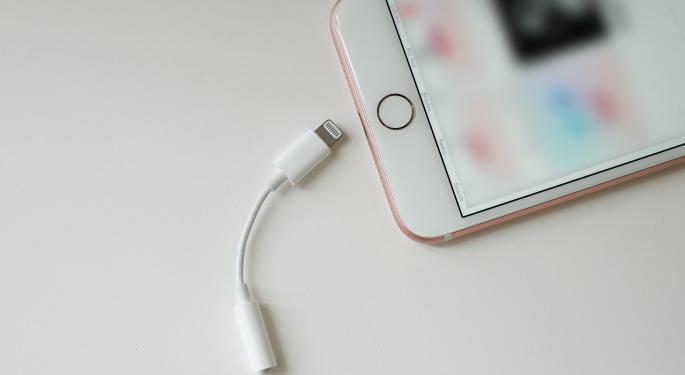 JJ Kinahan, TD Ameritrade's chief market strategist, offered his take on Apple Inc. (NASDAQ: AAPL)'s earnings report.
Earnings Report, Reviewed
Speaking with Benzinga, Kinahan pointed out that Apple's stock has had a strong run, and — even including Wednesday's selloff — it is still higher by more than 2 percent since late September. Moreover, Apple's stock typically moves higher in the days and weeks after an earnings report.
Kinahan continued that while Apple's report on Tuesday does mark its first quarter of year-over-year revenue decline in 15 years, there is something more important that many investors are overlooking.
Ironically, the last time Apple reported a year-over-year decline in revenue was back in 2001 when the company just released the iPod.
Secrets, Secrets Are No Fun
"The one thing I do worry about [...] a little bit is what is the next project that engages everybody? Because, if you look at their last few products, they just tend to be improved versions of products they already have," he said. "We haven't seen the magic that Apple was known for."
Kinahan further noted that Apple's Mac event will yet again consist of a new lineup of improved computers compared to what is already offered. He noted that Apple isn't that great at keeping secrets, and if there was a new notable product that would be announced, it would have been leaked to the media already.
Demand Concerns
Kinahan added that despite Apple's slowing growth prospects, demand for the iPhone is still strong. While part of the strong demand is attributed to Samsung's woes with its Galaxy Note 7, Kinahan thinks consumers also appreciate and want the wireless headphones Apple offers.
If Apple sees a strong surge in demand during the holiday season and the company manages to keep its margins at 38 percent, then Apple might just be fine.
Finally, Kinahan pointed out that options trading is showing a five times increase in call buying activity compared to a regular trading session, but the number of puts being bought is three times higher.
View Comments and Join the Discussion!
Posted-In: Galaxy Note 7Analyst Color Earnings Guidance Analyst Ratings Tech Media Interview Best of Benzinga