Demand For iPhone 7 Devices Exceeds Supply: A Cautious Move By Apple Or Sign Of Strong Demand?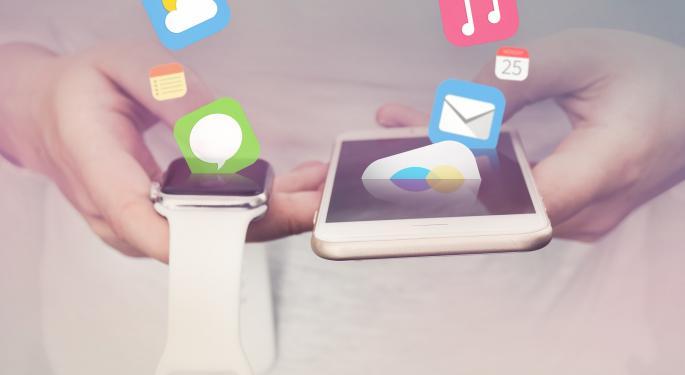 When a company's supply of a product falls short of demand, is this a good or bad scenario?
Such as the case of Apple Inc. (NASDAQ: AAPL) as it sold out of iPhone 7 Plus devices. On the one hand, selling out of a new iPhone could serve as a sign that demand for new iPhone devices isn't slowing as many had expected.
According to a Bloomberg report, Apple overestimated demand for the iPhone 5c back in 2013 and was forced to cut orders from its suppliers. The company may have also reduced orders with suppliers when it began selling the iPhone 6S and is looking to avoid any costly blunders this time around.
Related Link: Apple's Smartphone Market Share Shows iPhone Sales Have Room To Run
Tim Arcuri, an analyst at Cowen, was quoted by Bloomberg as saying in a note that Apple wants to "maintain some supply constraints" until demand becomes "a little more certain." The analyst added that the company is also looking to "avoid the supply glut and associated cuts in the supply chain for the iPhone 6s starting last November."
Ben Bajarin, an analyst at Creative Strategies shared a somewhat different sentiment with Bloomberg. He suggested there may be deeper issues within Apple's partner. For instance, he suggested that iPhone 7 Plus models are constrained "is a sign of the supply chain."
"We had known for some time that dual lens parts would be constrained at launch, nobody across the board is shipping these components in volume,"
For the time being investors appear to be on Apple's side as the stock is up more than 7 percent over the past five trading days.
Posted-In: Ben Bajarin Bloomberg iPhone 7 iPhone 7 Demand iPhone 7 PlusAnalyst Color Tech Media Best of Benzinga
View Comments and Join the Discussion!