Big Oil Earnings Faceoff: Conoco Vs Exxon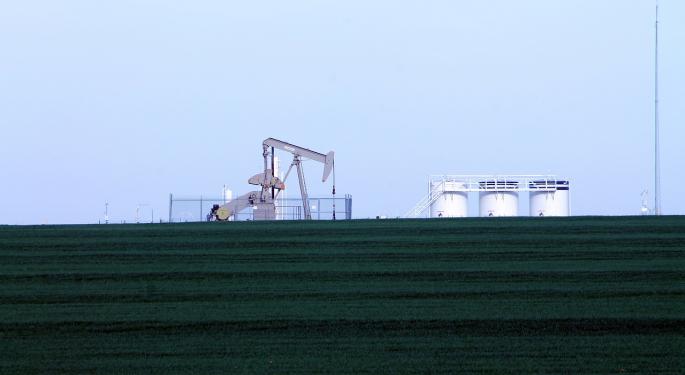 What does Chevron Corporation (NYSE: CVX)'s surprise net loss portent for ConocoPhillips (NYSE: COP) and Exxon Mobil Corporation (NYSE: XOM)?
Analysts expectations are pretty low for earnings from Conoco and Exxon.
Many other oil companies are expected to post earnings declines or net losses.
There is no denying that the energy sector, and the oil industries in particular, have been hurting. When Chevron shared its fourth-quarter results on Friday, it surprised with a net loss, its first since 2002. Investors didn't take it too hard, as the share price ended the day fractionally higher.
Will big oil companies ConocoPhillips and Exxon Mobil Corporation fare any better when they step into the earnings spotlight this week? As it turns out, expectations from Wall Street analysts are pretty low, so it may take an awfully big positive surprise and a surprisingly rosy outlook to move the needle on either one.
Below is a quick look at what is expected from the reports of Conoco and Exxon. That is followed by a quick peek at some of the week's other most anticipated oil-related earnings.
Related Link: Oil Outlook: Phillips 66 Out-Earns Expectations, Chevron Posts Loss Per Share
ConocoPhillips
Wall Street's fourth-quarter forecast for Conoco calls for earnings per share (EPS) to have swung from $0.60 in the year-ago period to a net loss of $0.62. However, the consensus of 17 Estimize respondents sees a net loss of just $0.32 per share. Note that Estimize did overestimate EPS in the third quarter.
Revenue fell well short of consensus estimates in the past three periods. This time, Estimize is looking for about $8.48 billion, which is more than the $8.17 billion Wall Street expects. Conoco posted $11.35 billion in revenue a year ago. The company is scheduled to report before Thursday's opening bell.
Exxon Mobil
When Exxon shares its results early Tuesday, the consensus Estimize forecast is that it will show a profit of $0.72 per share for the fourth quarter. That would be down from EPS of $1.32 in the same period of last year, as well as the $1.01 posted in the previous quarter. Wall Street is looking for just $0.64.
In recent quarters, Exxon has had a better track record than Conoco at beating earnings expectations.
Revenue for the three months that ended in December will be $52.90 billion, or down around 40 percent year over year, if the 83 survey respondents are correct. Wall Street is again a bit more pessimistic, with an estimate of $51.36 billion. Full-year revenue is forecast more than 38 percent lower to $253.65 billion.
And Others
Noble and Tesoro are among the few oil companies that Wall Street analysts expect to show earnings growth this week.
Earnings declines are in the works for BP, Marathon Petroleum, National Oilwell Varco and Royal Dutch Shell, as well as net losses for Anadarko Petroleum, Occidental Petroleum and Weatherford International, if the consensus forecasts are correct.
Image Credit: Public Domain
Posted-In: Analyst Color Earnings News Commodities Previews Crowdsourcing Markets Trading Ideas Best of Benzinga
View Comments and Join the Discussion!