Will Amazon Ever Disclose Its SEC Investigation? Probes Reporter Digs In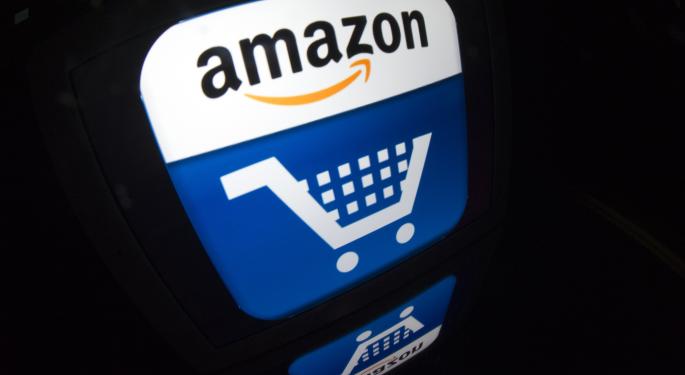 For the third time since the summer of 2014, the SEC has a confirmed on-going enforcement proceedings at Amazon.com, Inc. (NASDAQ: AMZN) that are undisclosed, according to Probes Reporter (an independent investment research focused on public company interactions with the SEC).
The first undisclosed SEC investigative activity at Amazon was discovered in June 2014, Probes Reporter disclosed. The report added that since then, the SEC has repeatedly confirmed ongoing enforcement proceedings on July 16, 2014, April 8, 2015, and most recently January 4, 2016.
Related Link: Gene Munster Sees An Attractive Entry Point In Amazon
"All we know about the SEC probe at this time is that it somehow pertains to the conduct, transactions, and/or disclosures of Amazon.com," Probes Reporter wrote.
"Like most companies, we expect they'd likely say very little, spin it in a way to calm the faithful, and simultaneously dodge questions," Probes Reporter added. "If Amazon ever does get around to disclosing an SEC probe, it would then be safe to assume management judged the exposure sufficiently material that it had to be disclosed. Your investment could then be at risk."
What You Need To Consider
Probes Reporter presented six key factors and thoughts Amazon investors should be thinking of.
1. Commit to putting an undisclosed SEC probe of Amazon "into your awareness."
2. The SEC probe could be about "something investors simply would not care about" or it could involve a business practice or anomaly that "could easily erode the company's capacity to deliver on fundamentals."
3. Given the protracted nature of the SEC investigative activity, the risk "rises that Amazon will disclose something unsettling."
4. Think of "all the reasons investors complain about the company."
5. What would happen to Amazon's stock if undisclosed SEC pressure forced the company to begin disclosing new sets of information that was never reported in the past.
6. What would happen to Amazon's reputation if the SEC probe was related to a massive data breach. After all, the SEC is "one of the regulators first in line to open investigations when public companies experience such breaches."
Bottom line, what little facts that are confirmed is there is indeed ongoing enforcement proceedings at Amazon. On the other hand, Probes Reporter acknowledged the rest of the details are "simply speculative scenarios or things to reflect upon."
Posted-In: Amazon SEC Probes Reporter Probes Reporter Amazon SEC SEC investigationsAnalyst Color News Legal Best of Benzinga
View Comments and Join the Discussion!