Here's One Issue From The Cord-Cutting Movement That Isn't Understood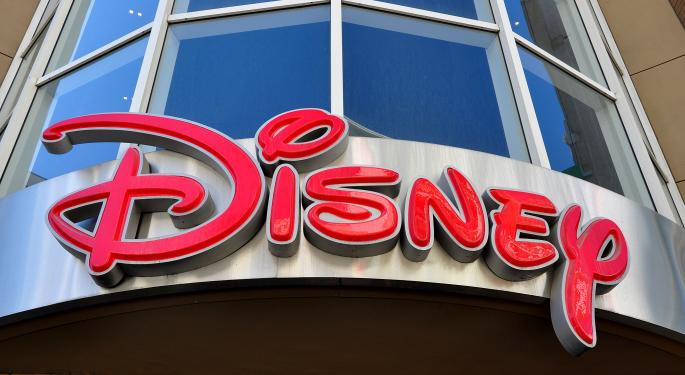 Walt Disney Co (NYSE: DIS) shares are up 22 percent year-to-date, while shares of Twenty-First Century Fox Inc (NASDAQ: FOX) are down 19 percent over the same period.
Barclays' Kannan Venkateshwar believes that the emergence of new variables like cord cutting have thrown up new accounting and financial challenges for US media companies.
Since the risks related to the accounting of these trends are yet to be recognized, investors should focus on evaluating companies on the basis of their free cash flows, Venkateshwar said.
Analyst Kannan Venkateshwar mentioned that new variables like cord cutting/shaving have increased in prominence and streaming revenues have emerged as an important revenue source for US media companies. He added, however, that the accounting and FCF implications of these issues are still to be understood.
Understanding the financial and accounting implications of these issues is important since media companies have a significant portion of their programming costs off balance sheet, especially because a large proportion of these costs are locked in for multiple years, the analyst added.
Related Link: Are Cable-Cutting Fears Overblown Or Legitimate?
Noting that cord cutting/shaving could have implications for cost recognition trends in the media industry, Venkateshwar mentioned that many companies amortize programming costs not just as a proportion of their advertising revenues but also affiliate fees.
Now if the cord cutting/shaving trends accelerate, the pace at which costs for these long-term contracts are recognized may need to be accelerated too.
Venkateshwar further wrote, "If companies do not undertake this shift in amortizations and delay it in anticipation of stabilization in trends, there could potentially be a write-off event across all companies that have large off balance sheet programming cost obligations."
Thus cord cutting/shaving not only reduces a media company's top line, but also increases the pace of cost recognition. The Barclays report pointed out that this indicates that the margin impact could be more pronounced over the longer term.
Venkateshwar believes that companies with sports focused networks are the most exposed to risk. Walt Disney and Twenty-First Century Fox carry about $106bn of off balance sheet programming cost obligations, which is more than 2.5 times their revenues, more than 96 percent of which is on account of their sports contracts.
Due to differences in accounting treatments and business mixes of the various companies, Walt Disney appears to be more exposed to this risk over the longer term. The analyst added that this risk may take some time to manifest itself, depending on the speed of acceleration in cost cutting.
Venkateshwar believes that free cash flow should be the core operating metric used by investors to evaluate US media companies in the long term. This metric is less dependent on discretionary accounting treatment by the various companies.
Posted-In: Barclays Kannan VenkateshwarAnalyst Color Top Stories Tech Best of Benzinga
View Comments and Join the Discussion!