What's Going On With Corporate Profit Margins?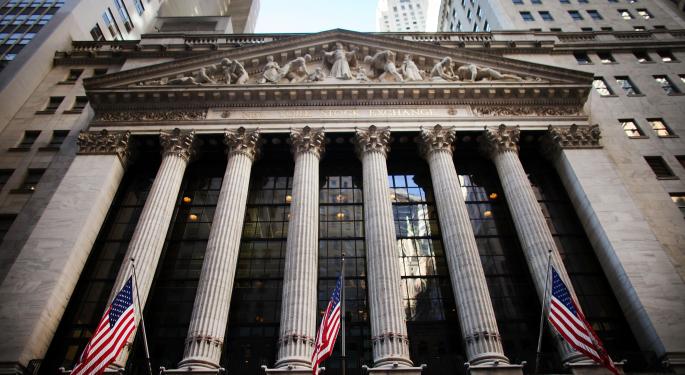 Profit margins of Latin American Corporates declined 4.7 percent year/year in 3Q.
Margins appear to have peaked in 2014.
Deutsche Bank's Pascal Moura mentioned that the peaking of margins has always been followed by a recession, although the lead time between the two varies among different business cycles.
Analyst Pascal Moura said that the profit margins of Latin American corporates had declined by 4.7 percent in 3Q from their year-ago levels, indicating that profit margins peaked a year ago.
Pretax profit, with inventory and capital consumption adjustments, has been the broadest measure of operating profits since 1947, Moura noted, while adding that profits per worker have generally increased over time due to inflation and productivity gains.
"Historically, profit margins have peaked before the onset of every post-WWII recession. In the current business cycle, margins peaked at $18,390 per worker in Q3 2014. This compares to a current ratio of $17,133 per worker at present," the Deutsche Bank report noted.
The margin compression can be attributed to a deceleration in corporate profit growth, while job growth has been at a steady annualized rate of 2 percent over the last four quarters.
Stating that margins always peak before a recession, the analyst stated that a decline in corporate profitability results in a pullback in spending and hiring. "Normally, margins compress because of cost pressures - namely the labor share of income rises relative to the corporate share of income."
Although investors would be concerned about last year's peaking of margins being an indicator of the onset of recession, they need to understand that the lead time from the peak to the beginnings of recession varies significant across business cycles.
Longer business cycles tend to have longer lead times. Moura added, "This is what happened during the long 1960s and 1990s business cycles. In the former period, the peak in margins occurred 16 quarters before recession, while the peak in margins in the latter cycle occurred 15 quarters before the downturn."
"Moreover, monetary policy is extremely accommodative and that is likely to remain the case given the fact that inflation remains very low," the report stated.
Posted-In: Deutsche Bank Pascal MouraAnalyst Color Top Stories Best of Benzinga
View Comments and Join the Discussion!