Report: Unsatisfied And Under-Appreciated Employees Are Costing Companies Big Money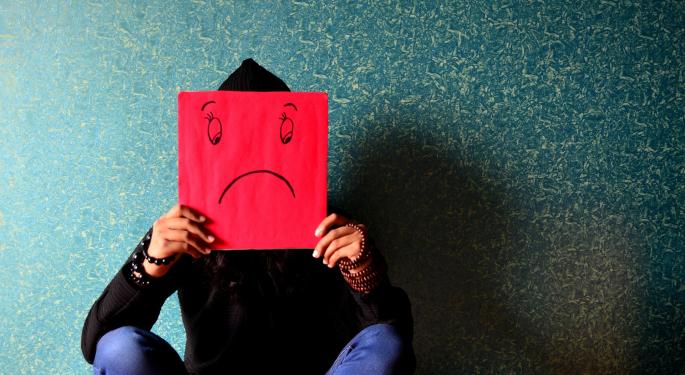 A new survey has found that less than a third of workers feel they are strongly valued by their employers.
Seventy (70) percent of employees believe they are not living up to their full potential.
An unsatisfying and unpleasant work environment often leads to a costly drop off in productivity.
TINYpulse just completed its annual Employment Engagement & Organizational Culture Report, and it contains some eye-opening statistics about employee satisfaction.
The report identified several trends negatively impacting global workplace environments.
Employee Disengagement
Nearly four out of five business leaders list engagement and retention as top concerns in their workplace environment. However, the survey of more than 400,000 workers at over 50 global companies found workers aren't as happy and productive at work as they could be.
Related Link: TINYPulse Wants To Keep Your Employees Happy
Productivity Impacted
Unfortunately for business owners and managers, unsatisfied and unhappy employees can negatively impact productivity. Less than a third of employees feel they are strongly valued due to lack of appreciation by management. Poor workplace environment is responsible for more that 70 percent of employees feeling like they are not living up to their full potential.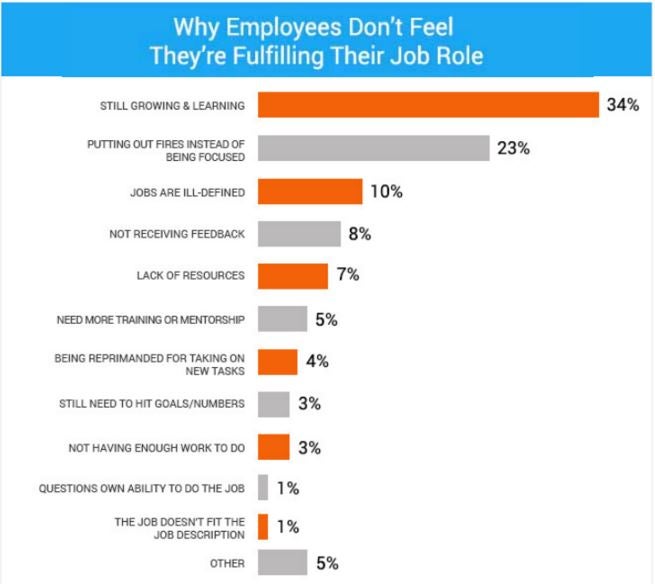 More than a third of workers cite lack of follow-through and communication as the biggest drag on productivity.
According to TINYpulse head of employee engagement Kevin Nakao, unsatisfied employees are also more likely to jump ship, which can be a surprising drain on a company's bottom line.
"By some measures, it can cost 20 percent of an employee's salary to replace them," Nakao told Benzinga. "So organizations really can save money by investing in employee engagement so that workers feel valued – and in more ways than just salary and perks."
The survey found that nearly one in four employees would leave their current job if offered as little as a 10 percent raise elsewhere.
What Makes A Happy Employee?
Employers often lure top talent by offering a large paycheck, but the survey indicated the top thing happy employees enjoy about their jobs is their coworkers. Just over half (51 percent) of respondents listed "great colleagues & peers" as the top thing they love about their job, followed by "the nature of the work" (35 percent) and "freedom & autonomy" (15 percent).
TINYpulse's platform is designed to measure and monitor employee feedback. The app sends out weekly surveys to company employees and provides anonymous feedback to management, allowing them to stay up-to-date on a company's work environment.
Image Credit: Public Domain
View Comments and Join the Discussion!
Posted-In: happiness Kevin Nakao satisfactionAnalyst Color Psychology Top Stories Analyst Ratings General Best of Benzinga