Google Hires TrueCar President For Self-Driving Car Project; Shares Of The Pricing Website Decline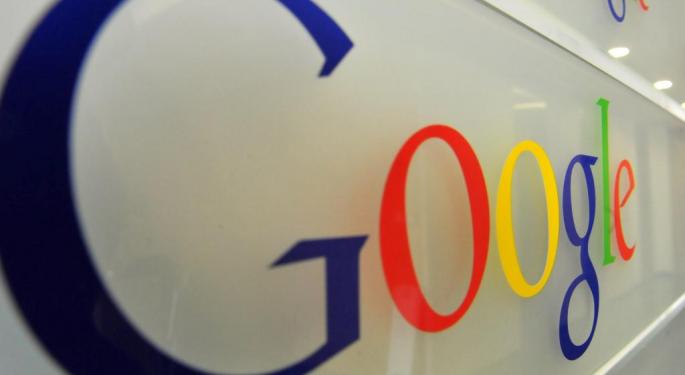 Shares of TrueCar Inc (NASDAQ: TRUE) lost nearly 5 percent on Monday.
The decline in TrueCar's stock is attributed to reports that Google Inc (NASDAQ: GOOG) (NASDAQ: GOOGL) has hired Truecar's President John Krafcik.
Krafcik will head Google's self-driving car project.
Shares of TrueCar fell nearly 5 percent on Monday after various media sources, such as Fortune, reported the company has lost a key executive to Google.
TrueCar President John Krafcik will leave the company and head up Google's self-driving car project. Krafcik has been with TrueCar since April 2014 and has held previous stints at Hyundai where he was the CEO of its USA operations. The executive holds a mechanical engineering degree from Stanford University and also worked at New United Motor Manufacturing (NUMMI), a joint venture plant in California which was operated by both Toyota Motor Corp (ADR) (NYSE: TM) and General Motors Company (NYSE: GM).
"This is a great opportunity to help Google develop the enormous potential of self-driving cars," Krafcik told Fortune in an emailed statement. "This technology can save thousands of lives, give millions of people greater mobility, and free us from a lot of the things we find frustrating about driving today. I can't wait to get started."
According to Fortune, Krafcik's hire "illustrates Google's need to find someone with the technical and auto industry expertise" that can eventually expand Google's self-driving cars from a "project" into a "business."
Shares of Google were relatively quiet following the announcement.
"John's tireless efforts these past 18 months have been a tremendous benefit for TrueCar, and his influence will continue to be felt in the months ahead as programs he initiated come to fruition," Chris Claus, TrueCar's Lead Independent Director, said in an email statement. "He helped improve a car company while at Hyundai and worked to improve car-buying for dealers and consumers at TrueCar. We thank him for his service as president and are pleased that we'll continue to work with him as a member of our Board."
View Comments and Join the Discussion!
Posted-In: Google self-driving cars John Krafcik self-driving cars TrueCarNews Management Tech Best of Benzinga