Charles Schwab Actively Seeks New Ways To Serve Active Trader Clients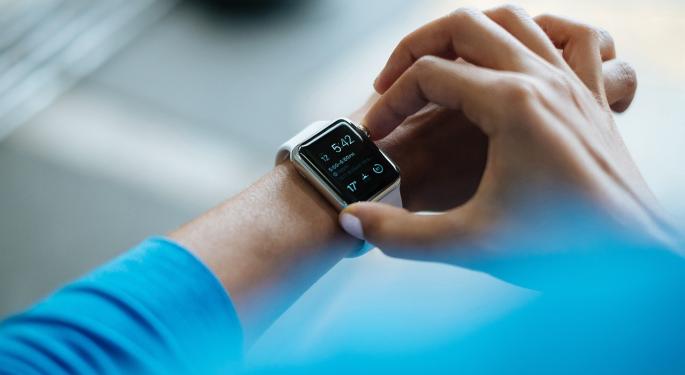 Charles Schwab Corp (NYSE: SCHW), one of the most prominent names in the financial sector, is constantly in search of new ways to serve its clients. Kelli Keough, Schwab's senior vice president of trading services, recently told Benzinga about the firm's ongoing mission.
"My team is responsible for helping drive growth, and more importantly serving the needs of our active trader clients," said Keough. "Our clients are folks who typically trade just a portion of their portfolio. They are long-term investors and actively engaged traders. They have sophisticated needs. They want to work with a firm that knows trading."
Keough said these traders are looking for a great platform on the web, desktop and mobile. They are also starting to look at wearables.
"They want fantastic research, so helping them generate new trade ideas and get perspective on the market," she said. "They want education; these are folks who are lifelong learners and are passionate about trading."
Related Link: Getting To Know Charles Schwab's New Robo-Pal
Main Pain Points
Keough spoke about some of the pain points traders face. For example, she said the industry has created a situation where traders are "bombarded" with information, such as charts, news and alerts.
"We, as an industry, created an opportunity to become awash in information," she said. "That can be overwhelming to a trader who's trying to…make a decision on whether or not to place a trade."
One of Schwab's goals was to help traders distill information – curate it, in a way – so that they see what is most important to them without being overwhelmed.
"We introduced a new web trading experience this year that's called Trade Source," said Keough. "It's a really modern design. It provides the information traders want to see in a consolidated, web-based interface. More importantly, rather than just providing everything they want to see, we're really trying to curate the information to what's relevant to that trader."
Keough pointed to the Stay Connected module as an example. She said it "serves up information that is specific to the holdings that you have and the holdings you're watching," such as corporate actions, analyst changes and any major news that was announced.
"Those are the types of events we bring to a trader's focus based on the securities that they've been watching," said Keough. "It helps them not have to dig to find that information."
The Mobile Experience
"In addition to Trade Source, one of the other areas we've been focusing on quite a bit was our mobile experience," Keough continued. "That continues to be a key focus for us. As we think about mobile, it's a part of that suite of interactions the client has in their day."
Of course, most traders don't trade exclusively on mobile.
"Instead, they might check in with mobile first thing in the morning to see how the market's doing, what's the news, what happened with futures overnight and what's up with their account balance," Keough explained. "And then they want that all the time access, wherever they are."
'Active Traders'
Keough said Schwab has "very, very active traders who are, in some ways, very similar to institutional traders."
"And that's largely what our StreetSmart Edge platform is designed around – for those active traders who are interested in power, sophistication, high customization and the ability to see a lot of information," Keough added. "StreetSmart Edge is their home – that's where they'll spend the bulk of their day."
Those traders aren't glued to a PC, however.
"[They] will go out for lunch, go down the hall, go to the gym and those folks still want to stay in touch with the market," said Keough. "And that's where I think wearables are an interesting complement, as well as mobile devices. Those are really interesting complements for when people aren't at their workstation."
Disclosure: At the time of this writing, Louis Bedigian had no position in the equities mentioned in this report.
Image Credit: Public Domain
Posted-In: Kelli KeoughAnalyst Color Tech
View Comments and Join the Discussion!