Ashley Madison Hacking Could Be One Of The 'Hottest Scandals Of All Time'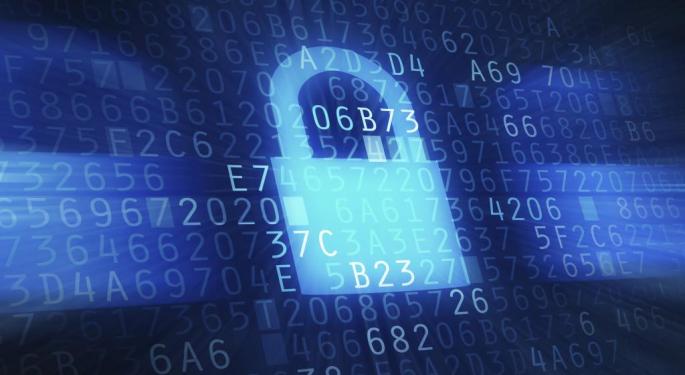 Ashley Madison is in the hot seat after customer data was stolen by hackers. Members of the site (which helps married individuals cheat on their spouses) could be exposed if hackers' demands are not met.
According to CNNMoney, a hacker group called "Impact Team" has threatened to release a cornucopia of personal data (real names, addresses, credit card transactions, employee documents, emails and "secret sexual fantasies") if Ashley Madison isn't shut down.
"I think this is going to turn into one of your hottest hacking scandals of all time from a sensational standpoint," security expert Scott Schober told Benzinga.
Rob Enderle, principal analyst at Enderle Group, said that Ashley Madison's users were foolish if they thought they wouldn't get caught.
"I'm of the view that if you shouldn't be doing something, you shouldn't be doing it," Enderle told Benzinga. "Whether it's a hack or somebody seeing you do something inappropriate and catching you on a camera or a phone, [there's a high] likelihood that you're going to be caught. If anybody thought they were going to keep this stuff quiet, they were just being foolish."
Mark Skilton, a professor of practice who researches cyber security at Warwick Business School, said this highlights the need for visibility of consumer privacy rights.
"You need visibility of your privacy rights with a certain provider," Skilton told Benzinga. "What's happening there is from the customer side (and this is the same [problem] that Facebook and social sites have) is the visibility of what you signed up to is hidden in the fine prints or in the profile."
Ashley Madison allows customers to pay $19 to completely delete their personal information, but the hackers claim it's a sham. Ashley Madison has denied this claim.
"You see this with Net Neutrality, and over-the-top sales in the telecom sector, [so] we have to ask ourselves: is this from a society or commercial basis point of view?" Skilton questioned. "Should people or providers be allowed to make money on inferred data privacy use, which is not necessarily by consent?"
Related Link: Is Your Next Flight Safe From Hackers?
37 Million And Counting?
Schober, who serves as the CEO of Berkeley Varitronics Systems, questioned the validity of Ashley Madison's claim that it has 37 million users.
"Most of them are from the U.S., they're claiming," said Schober. "That would represent 10 percent in the U.S. I can't fathom there are that many adulterers out there who provide their credentials and pay with a credit card online."
When asked if some of those users might actually be single, Schober said that could explain the large user base.
"Somebody might just be saying, 'I want to play this game to pretend I'm married so I can meet someone and have fun,'" said Schober.
Politicians And Celebrities
Schober said this hack will cause the biggest problems for celebrities and politicians.
"The politicians have a very poor track record when you look back at Bill Clinton, Anthony Weiner," said Schober. "That thing was probably riddled with every politician. If that happens, especially with elections coming, you're talking about a very messy situation unfolding. It could be the top 100 celebrities and politicians for 2015. Headlines like that and the list of people, whoa -- what a mess that would cause! The lawsuits will start flying."
Disclosure: At the time of this writing, Louis Bedigian had no position in the equities mentioned in this report.
View Comments and Join the Discussion!
Posted-In: Ashley Madison Berkeley Varitronics Systems Enderle Group Mark SkiltonAnalyst Color Top Stories Exclusives Tech Best of Benzinga