Bill Ackman Is In Love With Fannie Mae And Freddie Mac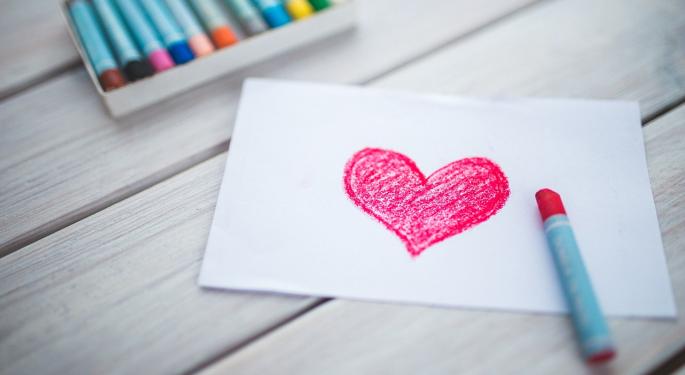 Pershing Square Capital Management's founder and CEO, Bill Ackman, was speaking at CNBC's 2015 Delivering Alpha conference on Wednesday, where he discussed his latest stock picks – Federal National Mortgage Assctn Fnni Me (OTC: FNMA) ("Fannie Mae") and Federal Home Loan Mortgage Corp (OTC: FMCC) ("Freddie Mac"). Here is what he had to say.
Least Amount Of Downside
"I think the most important investment we own today is probably Fannie Mae and Freddie Mac," Ackman said.
On whether he believes that Fannie Mae and Freddie Mac are worth more than what they are current trading at, Ackman replied, "For sure. I think it offers the most upside; well, probably has less than most downside of anything we own. The downside outcome is very unlikely."
Related Link: Delivering Alpha: What's Coming?
Terms Were Harsh
Ackman was asked if this investment will turn out to be similar as his investment in American International Group Inc (NYSE: AIG) where he had to fight a court battle. He replied, "I think what's interesting about the AIG situation is we are not fighting the original deal with the government, right? Hank, I give him enormous credit, he fought the government bailout. But the government was only money in town; terms were harsh."
Encourage People To Read 'Amici Briefs'
He continued, "The terms were harsh for Fannie and Freddie, but three years, four years after the crisis, the terms were changed again [through] the negotiation between the treasury and another agency of the U.S. government.
"So, I just think that it doesn't get resolved at a legal outcome possibly. I really encourage people to read the amici briefs, including one by a former FDIC chairman about the impact on the banking system if the so-called Fannie Mae third amendment is allowed to stand."
Government Can't Have It All
"So, I just think that you can't create— this cannot become a precedent where the U.S. government can step in and unilaterally take a 100 percent of the profits of a U.S. corporation forever. And so, I think that's going to work out well.
"But, I think ultimately what would drive this is not ligation, but the conclusion that Fannie and Freddie are really the only way to have a housing finance system in the U.S. with low cost mortgages for middle class borrowers," Ackman concluded.
Image Credit: Public Domain
Posted-In: Bill Ackman CNBC Delivering Alpha Pershing Square Capital ManagementAnalyst Color Media Best of Benzinga
View Comments and Join the Discussion!