Mario Gabelli And Leon Cooperman Explain Why They Love This Stock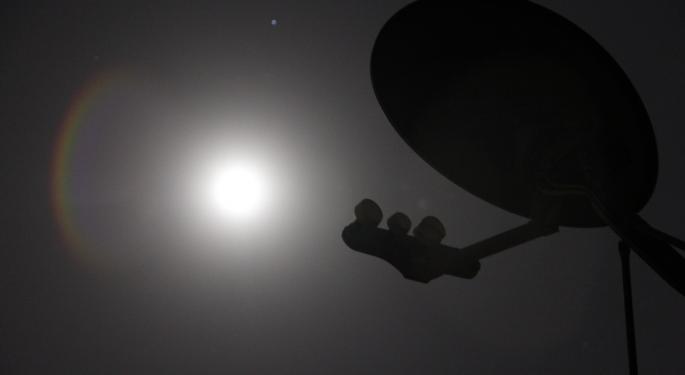 Mario Gabelli, chairman of Gamco Investors, Inc. and Leon Cooperman, founder of Omega Advisors, are perhaps two of the best value investors of our time, and if both of them are betting big on a stock, its highly probable that it will outperform in the long run.
Gabelli and Cooperman both were on Bloomberg TV recently to talk about DISH Network Corp (NASDAQ: DISH) and the company's strategy for the spectrum it owns.
Big Fan Of Charlie Ergen
"I have a very large position in Dish...I have had it for a long time...I am a very big fan of Charlie Ergen," Cooperman began. "And I get a kick out of the following; like these 20-year-old analysts are trying to second guess a guy that maybe, I don't know, has $15 billion net worth.
"The guy is smart, and the guy is going to do it right for his shareholders because he owns a big chunk of the company."
Related Link: T-Mobile Doesn't Want DISH Merger After All?
Pretty Cheap Stock
"There is no question that Charlie has accumulated a great deal of assets...500 million shares at a $70 stock, $35 billion market cap," Gabelli said. "In the world that we are living in, in this kind of economy and stock market appraisal, it's a pretty cheap stock. And so, is it attractive on its own? Is it more attractive with this deal? Is Charlie going to do something? Yes, yes, yes."
Ergen Will Figure Out What's Best
On spinning off the spectrum that Dish Network owns into a separate company, Cooperman said, "You got to basically accept the notion that the man is very, very smart. He has built this company, and he is going to figure out what to do that's the right thing for the shareholders.
"And maybe there will be a competition. You can't get the best price for any asset unless there is more than one person that wants to buy it. So, maybe he gets in to play here," Cooperman commented.
Image Credit: Public Domain
View Comments and Join the Discussion!
Posted-In: Boomberg TV Charlie Ergen Gamco Investors Inc. Leon Cooperman Mario GabelliAnalyst Color Top Stories Media Best of Benzinga