Greece Aside, This Hedge Funder Thinks Europe Is The Best Place To Invest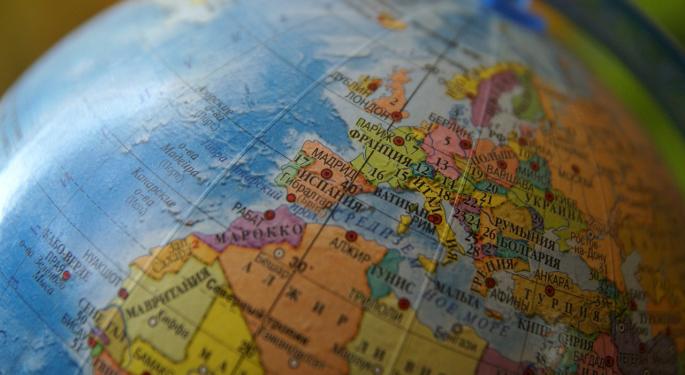 With no deal in sight and a default becoming imminent, Greece is causing investors to panic, especially investors with high exposure to Europe. However, rather than worrying that the Greek crisis will cause mayhem in other European markets, Marathon Asset Management founder Bruce Richards, feels this is the right time to invest in Europe.
Richards was on this week's edition of Wall Street Week making a case for going long on Europe.
Positive Outlook Toward Europe
"It's a difficult time to invest," Richards began. "I think the equity markets here in the U.S., the returns for the equity markets in the U.S., will be 3 to 5 percent. I think that's all you are looking at.
"We are very positive outlook towards Europe for a multitude of reasons. Europe had been in recession, and for the first time in years, they are growing. Europe is expected to grow 1.6 percent GDP this year and about 2.1 percent GDP next year."
Related Link: Goldman Sachs' Favorite European Country Indices Amid Greece Drama
Growth + QE
He continued, "We don't need huge levels of growth in Europe; we just want growth, number one. Number two is our fetish just ending quantitative easing into QE1, QE2, operation twisting QE3 and they have ended it. And they are getting ready to tighten. In Europe, they have just began quantitative easing."
Banks Are Well Healed
"We think the skids are greased, the economy is growing, the banks are now healed, they are well capitalized, they are beginning to lend again. For the first time in about seven or eight years, the bank loan books across the continent – across Europe – are now growing.
"We saw that in the last quarter; it may not grow by a lot, but they are growing," Richards concluded.
Image Credit: Public Domain
View Comments and Join the Discussion!
Posted-In: Bruce Richards Greece Marathon Asset Management Vetr Wall Street WeekAnalyst Color Top Stories Media Best of Benzinga