What Is Carl Icahn Calling 'Absurd,' 'Ridiculous' And 'Unchartered Waters?'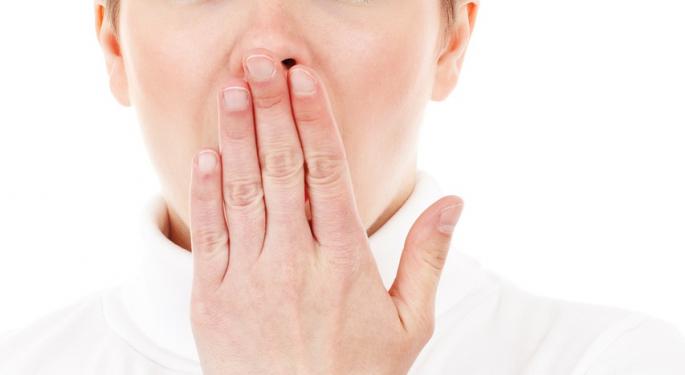 Legendary investor and chairman of Icahn Enterprises LP (NASDAQ: IEP) Carl Icahn tweeted earlier on Wednesday: "I believe the market is extremely overheated – especially high yield bonds. If more respected investors had warned about the market in '07, we might have avoided the crisis in '08."
Icahn was on CNBC recently to explain why he thinks the high-yield bond market has become overheated.
It's Ridiculous To Buy
"Nobody can pick the market per se, but a no-brainer in my mind is the high-yield market, because it's almost ridiculous to go in and buy a high-yield bond today at 5.25 percent, so that's a single B bond at 5.25, when you can buy corporates – single A corporates that really aren't going to go bankrupt, there's almost no chance at 5.25. So, for 2 percent, people are risking 40 percent. I mean, it's absurd."
Related Link: Did Carl Icahn Really Just Say That?
Public Doesn't Understand
"I think the public, if you talk to them, don't understand the risks in the high-yield. They look at the high-yields and say, 'Well, I am making 5.25 percent. Aren't I smart?' and then as interest rates have come down, they have got used to even making more money in a bull market in bonds. And so, they don't understand the great risk that is there."
Covenant-Lite Bonds
He continued, "You have bonds and if you read the covenants of these bonds, they are covenant-lite, meaning that they have been able to sell these bonds where if the company has problems – It is a single B rated company and many of them, I think, will have problems looking ahead.
"There is going to be unchartered waters ahead, and if you do have problems in the high-yield market with those bonds –they are so covenant-lite, it's worse than even '08, where they can put bonds above your bonds and your bonds will be at more risk."
Image Credit: Public Domain
Posted-In: Carl Icahn CNBC high-yield bondsAnalyst Color Media Best of Benzinga
View Comments and Join the Discussion!