Why It 'Makes A Lot Of Sense' For Goldman Sachs To Enter Consumer Lending Space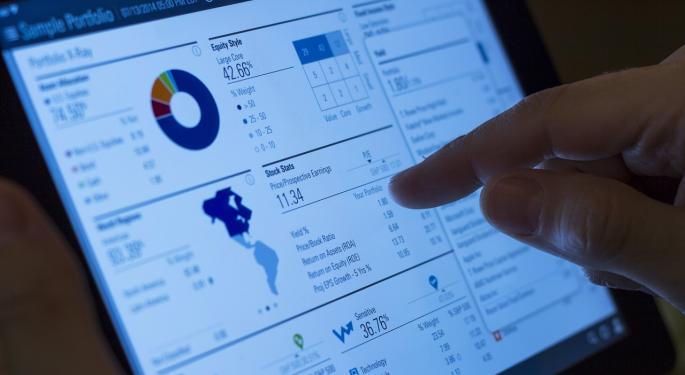 According to recent reports, investment banking giant Goldman Sachs Group Inc (NYSE: GS) is planning to open a consumer lending unit that will offer loans to customers through a website or an app in a similar way that LendingClub Corp (NYSE: LC).
Jeffery Harte, principal of Sandler O'Neill & Partners, L.P., was on CNBC recently to discuss why it makes sense for Goldman to enter the consumer loan space.
The Advantages
"I think there is some potential here," Harte began. "I mean, it's important to remember they are kind of assessing an opportunity. They are not necessarily going full-speed ahead here, but they have some advantages.
"Things like funding, over $80 billion with deposits to make this work, technology and risk management after work and those are kind of their strong suits."
Related Link: Goldman Sachs: Fed Might Hold Off Rate Hike To December
The Challenges
He continued, "They also have some challenges. I mean, they are going to kind of build a brand here and they don't have a lot of experience managing consumer credit.
"But you kind of put all that together. I think it comes down to an economic decision, right? Regulatory changes that have really weighed on big banks ROEs.
"Goldman Sachs is the pretty much best-in-class investment bank out there; they are posting 12 percent as ROEs," Harte remarked.
Generating 20 Percent ROE
"If you look at a Discover Financial Services or a JPMorgan (Chase & Co.)'s credit card segment, those businesses are generating 20 percent plus ROE. So, that's a big kind of delta in an environment where leverage can't come back and regulators have changed a lot of things.
"Looking at using some of these deposits to generate potentially a 20 percent ROE versus a 12 percent ROE, [that] makes a lot of sense," Harte concluded.
Image Credit: Public Domain
View Comments and Join the Discussion!
Posted-In: CNBC discover financial services Jeffery Harte JPMorgan Chase & Co Sandler O'Neill & Partners VetrAnalyst Color Media Best of Benzinga