Costolo's Resignation Shows Twitter Is Willing To Make A 'Dynamic, Proactive Change'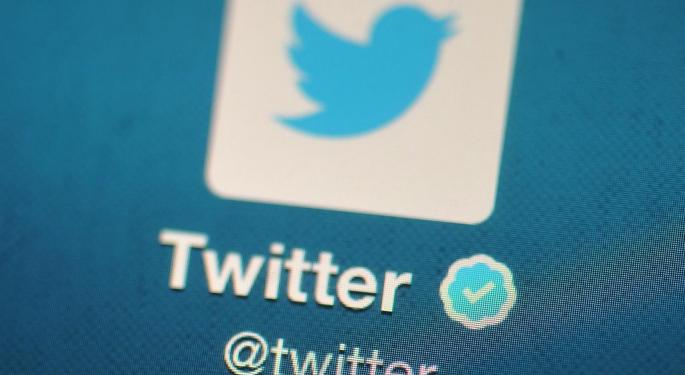 Twitter Inc (NYSE: TWTR) announced this afternoon that CEO Dick Costolo has resigned. Twitter co-founder Jack Dorsey will serve as the interim CEO when Costolo steps down on July 1.
The news quickly ignited shares of Twitter, which are up more than five percent in after hours trading.
"Something had to break the stock because the algos and market makers and hedge funds were getting way too confident," Twitter expert Sean Udall told Benzinga. "I told a friend the other day that there was no way I will sell any Twitter right now because any day the stock could pop three to four points on basically nothing. [But] I didn't think this would happen."
If nothing else, Udall said that it shows Twitter is "willing to make a dynamic, proactive change."
"I don't think it's a mistake," he said. "Dick Costolo is still there, he's still on the board. He's still obviously going to be part of the key decision-making that happens at the company. I think they're just bringing in a human being in Jack Dorsey who is much more charismatic and will probably communicate the message better to the Street."
Related Link: Will Facebook And Twitter Takeover Google's Ad Business?
'The Right Guy To Lead This Ship'?
Cody Willard, chairman of Scutify (a financial social network) and Futr (a futuristic messaging app), was a little disappointed by the news.
"I liked Dick just fine," Willard told Benzinga. "I thought he was doing a good job figuring out how to monetize this huge network base he's got and the data on that network. The public pressure on him has been tremendous."
Willard said that the next CEO has "got his work cut out for him."
"They need a CEO to come in and shake this company up and get a fire lit and they need the direction of a full-time CEO," Willard added. "Who that is has yet to be determined."
Even so, Willard said the resignation was "shocking" and that he "did not think Dick Costolo was going anywhere."
"I thought he was here for at least a few years," said Willard. "It does bother me -- as a shareholder -- that if he wasn't the right guy to lead this ship, then what was he doing leading it? I don't like seeing a company turn over a young CEO under pressure."
The Google Effect
Udall would love to see former Google Inc (NASDAQ: GOOG) executive chairman Eric Schmidt take over Twitter, but he's not getting his hopes up.
"Realistically, he's made billions of dollars," said Udall, who serves as the CIO of Quantum Trading Strategies and is the author of The TechStrat Report. "He's quite a bit older now, so theoretically, pulling an Eric Schmidt from his somewhat retirement -- he probably has one of the greatest jobs in the world at Google -- pulling him from that position would probably be hard to do. And Maybe Jack Dorsey is the perfect guy to do this."
Disclosure: At the time of this writing, Louis Bedigian had no position in the equities mentioned in this report.
Posted-In: Cody Willard Dick Costolo Eric Schmidt Google Jack Dorsey Sean UdallAnalyst Color Tech Best of Benzinga
View Comments and Join the Discussion!