Robert W. Baird: 'Facebook Is Positioned To Be A Leader In Virtual Reality'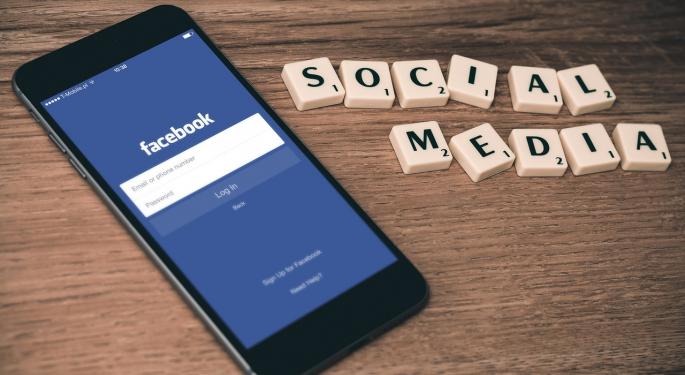 Facebook Inc (NASDAQ: FB)'s recently acquired subsidiary Oculus is scheduled to launch a new device at a conference today. Colin Sebastian, analyst with Robert W. Baird & Co., was on CNBC recently to discuss why virtual reality is so important for Facebook and the company's efforts in introducing e-commerce on its platform.
A Leader In Virtual Reality
"The company from – really the position of Mark Zuckerberg – is looking ahead five to 10 years in terms of how people are going to interact," Sebastian began. "And virtual reality or augmented reality, those are markets that are developing very quickly.
Related Link: What's Next For Facebook And Oculus?
"And as a social network, in terms of engaging people, Facebook needs to be on the forefront of some of that development.
"So, whether Oculus itself ends up being the successful platform for virtual reality or whether Facebook simply gains some expertise in the market, either way they are positioned to be a leader in virtual reality."
E-Commerce: An Incremental Revenue Scheme
Sebastian was asked what he thinks about the latest efforts on e-commerce by Facebook, the Buy button and its collaboration with Shopify. He replied, "Well, it's certainly a big market opportunity. E-commerce is increasingly driven through platforms – obviously Amazon, eBay, but more so Google and even Facebook and some of the other social media platforms.
"Shoppers are discovering products through these applications. And so by adding a buy button, adding transactional capabilities, it allows more retailers to leverage traffic that goes to Facebook.
"And for Facebook, it gives them potentially an incremental revenue stream and that's certainly one leg of the stool why we like the stock," Sebastian said.
Image Credit: Public Domain
Posted-In: Amazon Augmented Reality CNBC Colin Sebastian e-commerce EBAYAnalyst Color Media
View Comments and Join the Discussion!