Marc Faber: Financial System Steering Toward Foreboding Iceberg, What Belongs In Your Lifeboat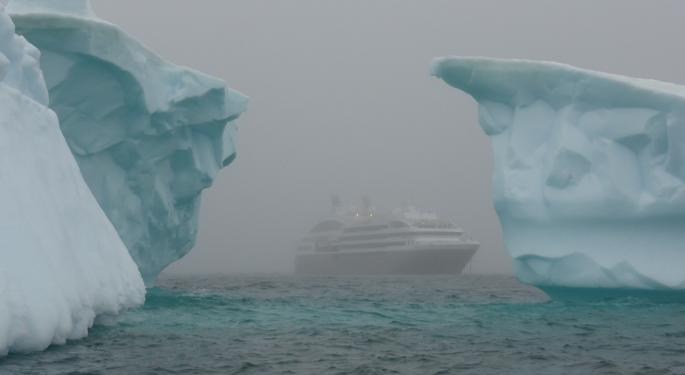 Famous investor and publisher of the "Gloom, Boom & Doom Report," Marc Faber was on CNBC recently to discuss whether central banks across the world will stop their quantitative easing and what would be the consequences if they don't.
Asset Buying Will Continue
"Not only the U.S. Fed, (but) all the central banks are so deep in the mud that in my view they will continue to essentially buy assets," Faber said.
Faber was asked that if all the major central banks continue with another round of QE, would that push the equity markets up even higher. He replied, "Maybe, but not necessarily. One thing I want to tell you, when I look at the whole financial sector – the whole financial industry including myself and yourself and everybody – I feel like being on the Titanic."
Related Link: Marc Faber: European Stocks Un-Hedged Could Outperform The US; Fed Won't Raise Rates This Year
He continued, "We are fighting about deck chairs – who is performing best, which asset is performing best – and we are fighting over the best tables in the ballroom. But I think it's worthwhile to have your own safety boat and your own ladder that will lead you to your safety boat because, I think, the problem is that the whole financial system one day will implode."
Buy Treasuries And Precious Metals
On whether he would advise investors to get out of stocks, Faber said, "I have advised my investors [...] you have to have a diversification and that you should hold around 25 percent in stocks, 25 percent in real estate and, actually, today I just bought the 30-year treasury bond because I think that they are very oversold.
"Given my negative outlook for the economy, I think that the treasury bonds market may rally once again and I would also hold some commodities, precious metals," Faber concluded.
Image Credit: Public Domain
View Comments and Join the Discussion!
Posted-In: 30-Year US Treasury Bond Central Banks CNBC Marc Faber VetrAnalyst Color Media Best of Benzinga