Why Intel Is Rallying Today Despite Mixed Earnings; Nomura Analyst Explains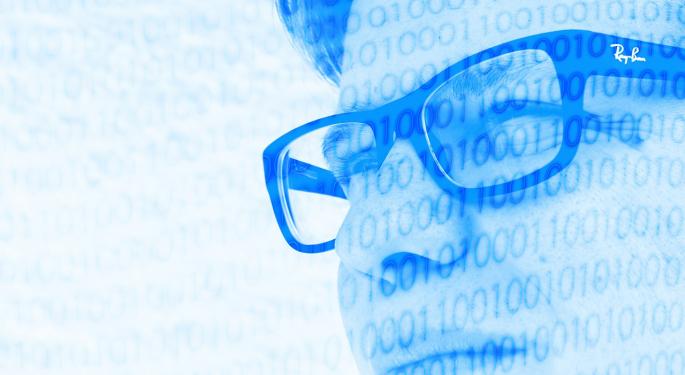 Intel Corporation (NASDAQ: INTC) reported mixed first-quarter earnings on Tuesday. While profits of the company rose 3 percent, revenues remained flat compared to the same period last year.
Despite the lackluster performance, shares of the company opened strong and continue to trade up over 4 percent Wednesday, on back of the tremendous growth the company showed in its data center business.
Romit Shah, analyst for Nomura Securities, was on CNBC Wednesday to weigh in on Intel earnings and explain how the company is leading in its data center business.
Execution And Growth
"I'll say the first thing is they have executed really well," Shah began, "even if you look at this last quarter, they missed their numbers, but gross margins came in better than expected."
Related Link: Webdush Upgrades Intel Following Q1 Results
Shah continued, "They are cutting capex. They are cutting opex. They are managing inventory as well. They have done a great job in terms of execution.
"And then the other thing is that they have got this data center business that has now grown to about 35 percent of the sales. So, it's a big business; it's a very profitable business, and that's helping offset some of the weakness we have been seeing."
Data Center: The Details
Shah was asked what Intel has to do with data centers. He replied, "They are selling a high-performance processor into servers that go into data centers.
"Google, Facebook and Amazon are buying these servers by the boatload to manage their Internet traffic."
Related Link: Is The Worst Over? Here's What The Street Thinks Of Intel's Earnings
100 Percent Market Share
On whether there is a specific server that goes into the data center servers, Shah said, "All their processors are based on a specific architecture, and they may scale that architecture based on the device that it's going into.
"So, the processor that goes into a tablet is going to have a lot different horsepower than the processor that goes into a server. And in the server they have got roughly 100 percent market share," Shah concluded.

Image Credit: Public Domain
Posted-In: Amazon CNBC Facebook Google Nomura Securities Romit ShahAnalyst Color Media
View Comments and Join the Discussion!