Oscar Winner Patricia Arquette Calls For Income Equality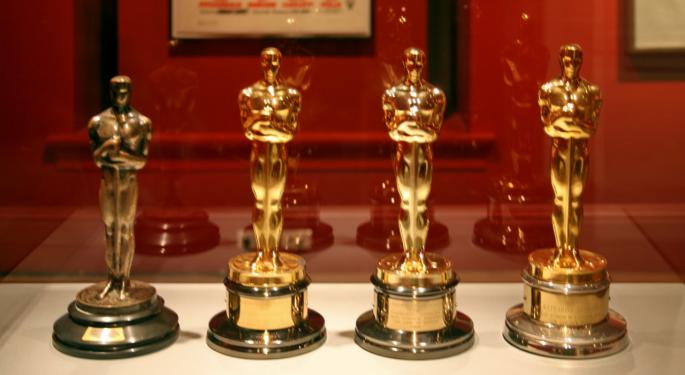 Patricia Arquette, who Sunday night won the Academy Award for Best Supporting Actress, used her acceptance speech to address the gender wage gap in America. "We have fought for everybody else's equal rights. It's our time to have wage equality once and for all and equal rights for women in the United States of America," the "Boyhood" star said.
According to the American Association of University Women, in 2012, white, non-Hispanic women made $0.78 against the dollar for white men doing similar jobs. For groups such as black and Hispanic women, the wage gap is greater, with women earning $0.64 and $0.53 on the dollar, respectively.
Related Link: What Is It Like To Be A Female Entrepreneur?
Remarking on the impact of Arquette's speech, Kristin Bentz, Executive Director of PMG Venture Group and President of Talented Blonde LLC, told Benzinga that "I can't say that I disagree with her comments. Wage inequality isn't unique to the film industry, it affects every industry.
"It was actually refreshing that the issues she brought were germane to our country for once," Bentz said via email. "One is in a unique position at that moment, and clearly has a global audience hanging on every word. It's her moment; she can choose to spend that time how she wishes. Often actors on the podium can serve as a lightening rod and bring about a collective discussion of issues in the zeitgeist that normally are reserved for high brow intellectuals, political pundits, or boardrooms.
Related Link: Martin Scorsese Featured In Apple's Latest iPad Commercial
Arquette also proclaimed that, "The highest percentage of children living in poverty are in female-headed households. It's inexcusable that we go around the world and we talk about equal rights for women in other countries and we don't."
Bentz continued, "As far as how those comments are received, it's all in the execution. I found her speech quite sincere and powerful for as succinct and pithy as it was. It will be interesting to see what companies seize her moment in the sun and run with it, or those who choose to exploit it in their brand messaging."
Jason Shubnell contributed to this report.
Image credit: Cliff, Flickr
Posted-In: Kristin Bentz Oscars Patricia ArquetteAnalyst Color Exclusives Best of Benzinga
View Comments and Join the Discussion!