Will Super Bowl XLIX Break Nielsen?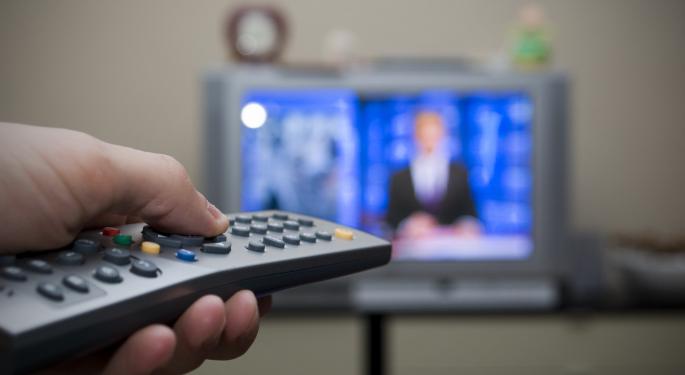 Super Bowl XLIX is expected to draw more viewers than last year's Big Game, which pulled in a record-breaking 111.5 million viewers. Albert Fried Director of Research Rich Tullo is confident the NFL will enjoy another record-breaking year.
"It's been pretty well done in the media," Tullo told Benzinga. "[NBC is getting] $4.5 million for the top spots. Obviously that benefits Comcast (NASDAQ: CMCSA) because they own NBC. The big benefit is NBC partners. They're doing the Budweiser ads and they'll probably do ads for some of their other advertisers on the show."
Tullo referred to the "deflategate" controversy as a "bunch of nonsense." He is confident that the Super Bowl will set another record in 2015.
"There's no doubt," he said. "They'll break the record this year."
Related Link: 10 Of The Most Expensive Sporting Events Of All Time
NBC must be grinning. Big snow storm across part of the country should lead to a record rating tonight. @Ourand_SBJ @fangsbites

— Daniel (@RadioDaniel) February 1, 2015
Ratings Peak
Tullo dismissed the idea that Super Bowl ratings will peak in 2015.
"I don't know about that," he said. "The millennial generation is getting older. There's 70 million of them out there. All it takes is a few percentage points of market share with these kids as they're getting older. They used to be 18 to 24. Now they're 24 to 34. As they're getting older, there's a good possibility that this particular media event could do well on that. It's a more international product now than it's ever been before. Globally and certainly the trend is there."
High Prices
Ticket prices declined in the secondary market in 2014. At the time, Ticket Club CEO Don Vaccaro attributed the decline to an increase in ticket availability.
"I think the availability on the secondary market is greater [in 2014] than it has in the past two years because a lot of folks who have Super Bowl tickets in the beginning of this year were asking way too much for the tickets," Vaccaro told Benzinga in January 2014. "It was hard to put together packages and sell them because of the higher prices. When folks stayed away from it, it left more tickets on the marketplace until the end."
Some people also held out thinking that New York would bring big money to the Super Bowl.
"There were a lot of people who were afraid to take orders in advance of the Super Bowl, thinking, 'It's New York, it might spike up, there's a lot of money in New York,'" Vaccaro added. "Well, that didn't turn out to be the case."
Consequently, there were a lot of tickets "held in stockpiles."
This year it's a whole other story. Ticket prices soared last week to an average $6,459.21 -- more than double the fee consumers would have paid last year.
Disclosure: At the time of this writing, Louis Bedigian had no position in the equities mentioned in this report.
Image credit: flash.pro, Flickr
Posted-In: albert fried Don Vaccaro Rich Tullo Super BowlAnalyst Color Top Stories Exclusives Tech Best of Benzinga
View Comments and Join the Discussion!