Will Apple Inc. Have Any Surprises At Its October 16 Event?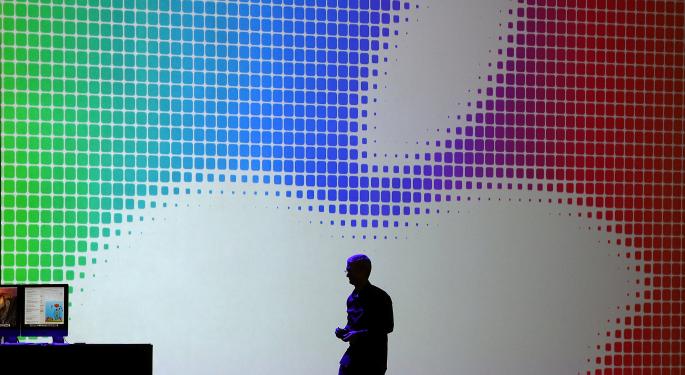 Apple Inc. (NASDAQ: AAPL) is expected to unveil the next-generation iPad Air and iPad Mini on October 16, but could there be any surprise announcements?
"I think the management team has built up a high level of expectations for new products," BTIG analyst Walter Piecyk told Benzinga. "They've clearly delivered on the iPhone 6 and iPhone 6 Plus, which appear to be selling quite well in the U.S. and now China."
Piecyk said that investors will have to wait and see how the Apple Watch performs at retail since it is still a few months away from release. Could there be other new products unveiled in the meantime?
"There [are] always opportunities for the company to address other areas of need for their products or services, so we'll just have to see what they come out with," said Piecyk.
Related Link: The Apple Inc. Watch Versus Competitors: What Do Analysts Think?
New iPods?
In addition to the iPad reboots, Apple is also expected to release an upgraded Mac Mini.
Aside from that, diehard Apple fans may have noticed that the company has not released a significant iPod Touch upgrade for more than a year. Unfortunately, a new one may not be introduced on October 16.
"I don't think iPods will be emphasized much," Global Equities Research analyst Trip Chowdhry told Benzinga. "I'm not expecting anything new from [this category]. It's a declining business for them."
However, Chowdhry does expect Apple to release the iPad in gold, among other colors.
"It's a fashion statement that means a lot to some customers," he said.
Related Link: Apple Inc.'s Record-Breaking iPhone 6 Sales The Result Of 'Pent-Up Demand'
Don't Ignore The Cash Cow
Now that the tablet space has matured, analysts have begun to question the future of the iPad. Sean Udall, CIO of Quantum Trading Strategies and author of The TechStrat Report, doesn't think investors should worry.
"It still dominates all enterprise purchases of tablets and usage," Udall told Benzinga. "Nobody else has been able to make headway." Udall said that while a lot of tablets are sold at lower prices, "people are generally disappointed with them." The quality just isn't the same.
"It's more of a slower growth segment," Udall said of the overall tablet space. "But I don't think we can put the tablet or the iPad in the ground yet. I still think that's a product category that has more life." Worst-case scenario, Udall still thinks the iPad will be a "really nice cash flow or cash cow product for many years to come."
That said, the October 16 event may not produce the level of enthusiasm that accompanied Apple's September 9 extravaganza. "I don't know if an iPad event is going to generate a whole lot of excitement," Udall concluded.
Disclosure: At the time of this writing, Louis Bedigian had no position in the equities mentioned in this report.
View Comments and Join the Discussion!
Posted-In: Apple iPad iPad Air iPad Mini iPhone 6 iPhone 6 PlusAnalyst Color Tech Best of Benzinga