La Quinta Shares Hit All-Time Highs As Analysts Favor Second Quarter Results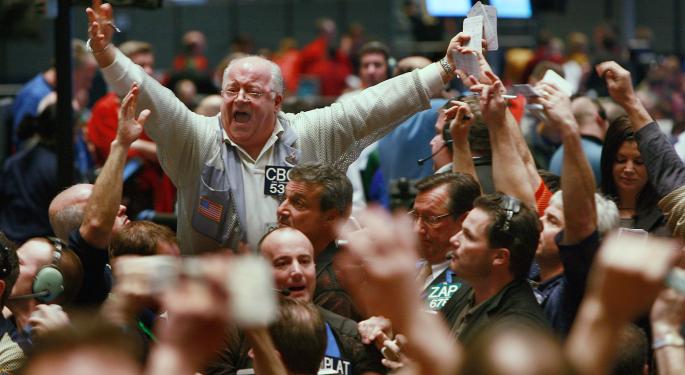 La Quinta Holdings (NYSE: LQ) reported its second quarter results on Tuesday. The company earned $0.14 per share, in-line with analyst expectations.
Revenue of $261.8 million was $3.92 million more than analysts expected, while net income rose to $17.46 million from $15.51 million in the same quarter a year ago as system-wide revenue per available room grew 7.7 percent to $59.39.
La Quinta Holdings guided its full-year revenue per available room to rise by 6 percent to 7 percent, an improvement over previous guidance of a 5.5 percent to 7 percent increase. Full-year EBITDA is now guided to a range of $367 million to $372 from a previous $362 million to $368 million.
Evercore: Results Ahead Of Expectations, But Growth Prospects In-line With Expectation
In a note to clients on Wednesday, Smedes Rose explained that La Quinta reported a second quarter that topped expectations. However, a "beat and raise" quarter is not enough to satisfy "already-raised investor expectations."
Rose would express a more bullish attitude toward shares if shares would trade at a more significant valuation discount, given the fact that the company is progressing in-line with expectations.
Related Link: A Closer Look At The Kinder Morgan Transformation
The company opened 21 net hotels in the first half of 2014 with an additional 25 net locations in the second half of 2014. La Quinta expects its debt/EBITDA to be less than 4x by years end 2015, in-line with Rose's expectations.
Shares are Overweight rated with a $21.50 price target.
Credit Suisse: Keep It Simple
In a note to clients on Wednesday, Joel Simkins of Credit Suisse explained that La Quinta has significant runway ahead following a "solid" second quarter result.
Simkins notes that La Quinta's guidance may prove to be "conservative" given that the mid-scale hotel category continues to perform well. Accordingly, the analyst expects margin expansion to continue as revenue per available room is expected to rise.
"We see La Quinta generating steady growth in results from its owned platform (high flow-through on ADR), franchised pipeline (under-penetrated in U.S. markets and Latin America), as well as healthy free cash flow generation (driving deleveraging)."
Shares are Outperformed rated with a price target raised to $22 from a previous $20.
Stifel: Another Solid Quarter
In a short note to clients on Wednesday, Simon Yarmak of Stifel describes La Quinta' second quarter results as being "solid."
"La Quinta came out of the gate really strong in May with a strong first quarter after going public back in April, beating top-line revenue per available room and EBITDA expectations," Yarmak wrote. "Its second quarter release was similar with strong revenue per available room and EBITDA growth."
Yarmak notes that La Quinta is the fastest growing select-service brand in the U.S., which will help fuel growth over the next few years as franchising EBITDA will account for a larger percentage of total EBITDA.
Shares of La Quinta traded at new all-time highs of $20.20 Wednesday morning and were recently trading at $19.61, up 1.14 percent.
Posted-In: Joel Simkins La Quinta Holdings Simon Yarmak Smedes RoseAnalyst Color Movers Trading Ideas Best of Benzinga
View Comments and Join the Discussion!