Why Investors Should Closely Watch Celgene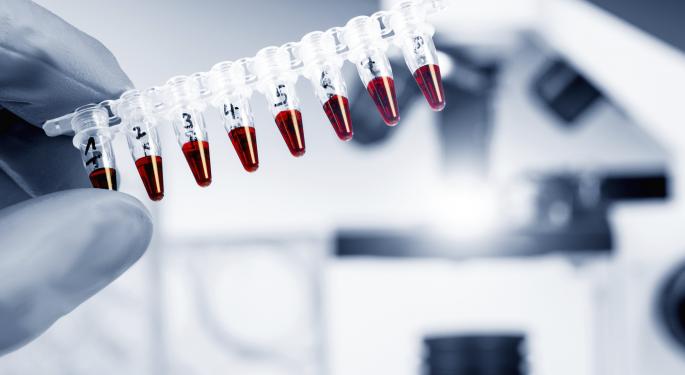 We're waist-deep into the earnings season, and many companies have already filed.
The U.S. biotech firm Celgene Corp (NASDAQ: CELG) has filed as well, and its reported earnings beat Wall Street's expectations. Here are some takeaways from the report.
Earnings Overview
Revenues came in at $1.87 billion, a 17 percent increase from the same time period a year earlier. Earnings came in at $748 million, up 15 percent from the $653 million that the company reported for the same quarter last year. EPS increased by 18 percent to $0.90 from $0.76 for the same quarter a year ago, beating Wall Street's expectations of $0.89.
The company also raised guidance for all of 2014. Good as that may seem, however, analysts deem the new outlook disappointing, as it is only meeting up with estimates.
Related: 5 Ground-Breaking Products From Healthcare Startup
RBC Capital Markets analyst Michael Yee told Reuters that "Celgene was fine but disappointed the bulls after a big recent stock run to its all time highs." This displeasure has apparently caused its stock to struggle over the last few days.
Yee also said this so-called disappointing guidance has made more investors look in the direction of other biotech companiesm like Gilead (NASQAQ: GILD) and Biogen Idec (NASDAQ: BIIB), which "have more near-term earnings upside and catalysts coming."
Instead of dwelling on this aspect, which isn't negative in itself, investors should be looking into the reasons why the stock has done so well over the past year. If there was something awesome about the company that made it grow so mush within such a short amount of time, that should be what investors should setting their sights on, as that is what will determine the future of the company.
Celgene, A Bet On A Robust Drug Portfolio
Simply put, Celgene is a good bet on a robust drug pipeline. Of the two companies that Yee mentioned above, only Gilead's drug pipeline can match that of Celgene. Celgene boasts a more robust drug pipeline than Biogene. A look at the pipeline pages on each of their websites makes this clear.
With such a superior pipeline, Celgene seems to offer a greater growth potential than Biogen. Moreover, compared with Biogen, Celgene is already more diversified in that its revenues come from more sources.
Critics might want to point to the fact that Biogen doesn't overly depend on one drug for its revenues. That is true. What is overlooked, however, is the fact that tremendous growth is on the horizon for a number of Celgene's drugs. Abraxane, Pomalyst and Otezla are good examples.
Drawing from analysts' estimates, these three drugs, combined, are expected to account for about $3.5 billion in annual sales. With Abaraxene being touted to lead the pancreatic cancer market, there are chances that these drugs could perform better than estimated.
Maximizing Research
One other thing Celgene seems to be doing better than its peers, including Gilead and Biogen, is its strategy for maximizing the potential of its research. The company is doing this with its flagship blood-cancer treatment, Revlimid. If you look at the company's pipeline page, you'd find that even other pipeline candidates are being researched for other indications.
This could mean more revenues for the company. If the company can be successful with this strategy, then it will be a bigger force in the future.
Posted-In: Analyst Color Biotech Earnings Long Ideas News Health Care Analyst Ratings Trading Ideas Best of Benzinga
View Comments and Join the Discussion!