5 Companies That Could Acquire Rackspace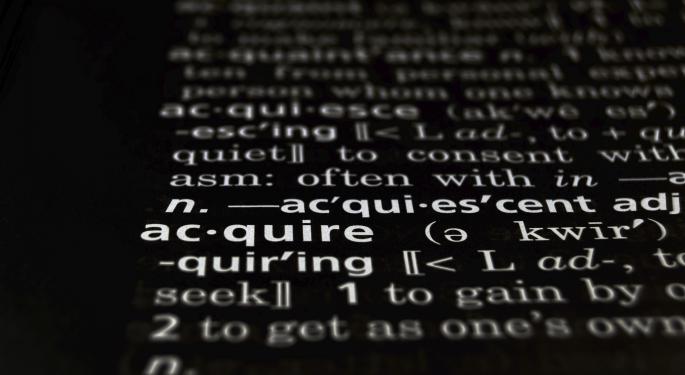 Will Rackspace (NYSE: RAX) find a buyer in 2014? Analysts are very skeptical.
Trip Chowdhry, one of the tech industry's most vocal analysts, does not believe that any company will want to buy Rackspace unless it is offered at a steep discount ($10 to $15 a share). "Not at these levels -- not $31, $32," Chowdhry, the managing director of equity research at Global Equities Research, told Benzinga.
"Whoever buys Rackspace, the question to ask is: 'Will it increase their competitive position against Google, Amazon or Microsoft?' The answer is 'no.'"
Related Link: Will Rackspace Go Private?
Chowdhry said that the investor community has a big "misconception" about the cloud industry. Investors believe that there are three kinds of clouds: private, public and hybrid.
Chowdhry (who has been covering the space since 2009) said that is not the case. "We have been attending conferences, eight to 11, every month," he said. "And we speak to no less than 300 people. We have only seen two types of clouds: public cloud and private cloud. A lot of momentum in the public cloud, a little less in the private cloud."
He has yet to see any productive deployment of hybrid clouds. Thus, he disagrees with the belief that hybrid clouds could save Rackspace.
Where does that leave the company?
Earlier this month Benzinga reported that Rackspace hadn't received much attention from potential suitors. At the same time, it appears that the Hewlett-Packard buyout rumors were completely false. Rackspace could still find a buyer, of course. Read on to see which firms could make an offer.
1. IBM
IBM (NYSE: IBM) has been on the Rackspace rumor list for quite some time. Ivan Feinseth, the chief investment officer of Tigress Financial Partners, has speculated about this buyout since Q2. "The benefit of a hardware manufacturer buying them is that they have an additional hardware customer, and it gives the hardware maker a cloud platform," Feinseth told Benzinga in May.
2. Zynga
Chowdhry does not believe that any company will want to buy Rackspace without a steep discount. Three years ago it would have been a whole other story. In 2011, Chowdhry believes that Zynga (NASDAQ: ZNGA) would have actually paid a premium to take control of the company. This would have allowed Zynga to deliver its games through its own infrastructure (instead of paying Amazon for the service).
Zynga's shares plummeted in the spring of 2012 and have yet to recover. The stock rose slightly last spring, but those gains were lost. Zynga is now down more than 19 percent year-to-date. If Zynga released a series of hit games and regained investor interest, it might have what it takes to acquire Rackspace. Until then, this buyout could be just as fictional as the pink cows in FarmVille.
3. Google
Google (NASDAQ: GOOG) doesn't need Rackspace, which could prevent a deal from happening. Many would argue that it didn't need Motorola either, but that didn't stop Google from making a purchase.
Like Motorola, Rackspace might have patents that would be of great use to Google. Rackspace has also been a staunch critic against patent trolls. The company has dedicated numerous blog posts to the topic. Is that enough to lure Google? At a discounted price, Google might be interested. With a current market cap of roughly $4.5 billion, this merger seems highly unlikely.
4. Groupon
Once again, a discounted price would likely be needed for Groupon (NASDAQ: GRPN) to consider a Rackspace buyout. If that were to occur, Groupon could ditch Amazon and use its own technology to power the service. Chowdhry does not believe that Groupon will consider buying Rackspace currently. He thinks that it would have been more likely if the company had been up for sale three years ago.
5. Hewlett-Packard
When all is said and done, there's still the chance that Hewlett-Packard (NYSE: HPQ) will acquire Rackspace. Remember that the buyout denials had more to do with the rumor (which had an inflated price of $43 per share) than the overall possibility of a buyout.
Disclosure: At the time of this writing, Louis Bedigian had no position in the equities mentioned in this report.
Posted-In: comments Global Equities Research GoogleAnalyst Color News Rumors M&A Tech Best of Benzinga
View Comments and Join the Discussion!