Apple's iWatch, Google's Android Wear Are Not A Guaranteed Success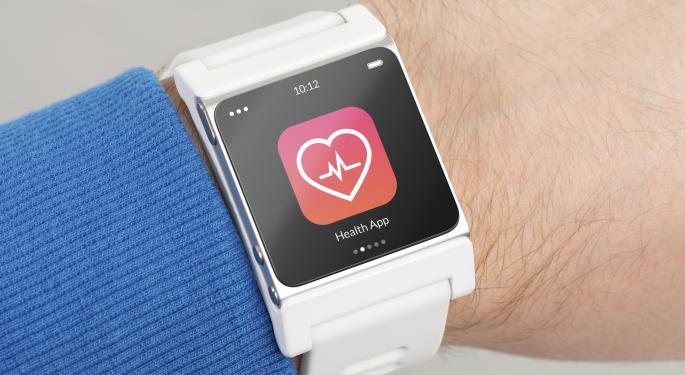 Contrary to the hype, smartwatches are not guaranteed to take over the world.
The market could be important, but with only a couple million units sold each year, this is far from a billion-dollar industry.
Analysts believe that it will become a billion-dollar industry, which is why they are intrigued by every developer that enters the space. But consumers must be equally intrigued (and willing to make a purchase) before that can happen.
"I think we're going to have to wait and see what apps are developed," Juniper Research analyst Steffen Sorrell told Benzinga. "The devices are there, yes, but you need them to have a proper use case that consumers can understand and let it provide value to them."
Related Link: How Will Google's Wearable OS Impact The Stock?
Sorrell is particularly concerned about battery life, which hasn't been overly impressive for these wearable devices.
"I think the LG smartwatch was around 36 hours," he added. "That's probably on the cusp of being okay. It can last for a whole day and then you just wirelessly charge it at night. From a technical perspective, we're probably there. But I would really wait and see what kinds of apps are developed to enable consumers to be interested."
Sorrell's comments echo those of Ian Fogg, Director of Mobile & Telecoms at IHS Technology, who had similar things to say about Amazon's (NASDAQ: AMZN) Fire Phone.
"It's the apps that make a smartphone smart," Fogg told Benzinga. "You can go so far with your own in-house apps. But to make it compelling, you need to have a wide range of third-party apps, which are running really well on your smartphone."
Amazon has an advantage in knowing exactly which apps work (and which ones don't) on a smartphone. It now has the task of persuading developers to take advantage of the Fire Phone's unique features, such as Dynamic Perspective.
Google (NASDAQ: GOOG), on the other hand, is about to enter uncharted territory with its wearable OS. There have been other smartwatches, but none of them have offered the level of innovation that can be found within a smartphone. Without a blueprint for success, Google will have to find a way to inspire app developers to create something entirely fresh and desirable.
Apple (NASDAQ: AAPL) must do the same with its rumored iWatch. If the company is working on a smartwatch, it can't simply launch one with a heart rate monitor (which Samsung is already doing) and expect the device to be an overnight success.
Disclosure: At the time of this writing, Louis Bedigian had no position in the equities mentioned in this report.
Posted-In: Apple comments iWatch Juniper Research Samsung Steffen SorrellAnalyst Color Tech Best of Benzinga
View Comments and Join the Discussion!