How Sony's E3 Press Conference May Have Saved Nintendo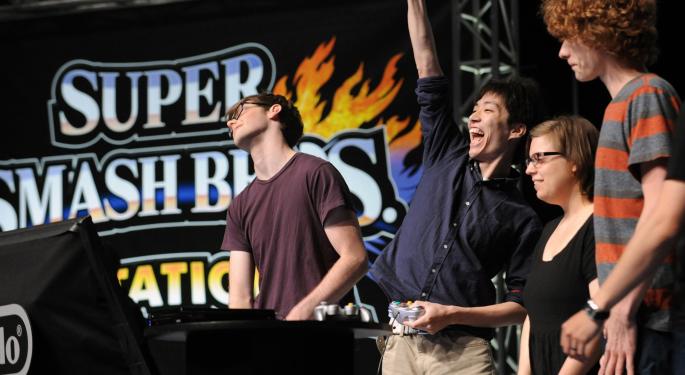 It's not everyday that Nintendo (OTC: NTDOY) receives some assistance from a competitor.
But at this year's Electronic Entertainment Expo, Sony's (NYSE: SNE) E3 presentation might have given Nintendo a little bit of help.
Coincidentally, both companies chose to focus on games that are scheduled for release in 2015. This left a few question marks regarding 2014.
"I think it was a very odd thing to see all the [2015] games, but I'll relate that back to Sony," Christine Arrington, Senior Games Analyst at IHS Electronics & Media, told Benzinga. "[There were] a lot of 2015 games there too. The kind of silver lining to this is that someone else did the same thing. Nintendo's not the only one out there with a big 2015 slate, leaving 2014 thin."
Related Link: Microsoft's E3 Briefing Highlights The Company's Ongoing Evolution
Arrington said that she assumes game developers are sitting back and hopefully saying, "We need to make a good game." Nonetheless, she was still surprised by the push for next year's content.
"It's puzzling to see so much put off for 2015," Arrington added. "What is the end of the year going to look like? What is going to be on the shelf?"
Getting It Right - Finally!
Nintendo's latest console had issues from the very beginning. It started with the touch screen controller, known as the GamePad. Unlike the original Wii, which launched the motion control craze, Wii U appeared to be a rehash of other devices.
In her previous research, Arrington found that retailer confusion and misinformation hurt Wii U at retail.
Even now (more than 18 months after Wii U's release), consumers still can't find any game that perfectly explains the value of the GamePad. Mario Kart 8, the newest Wii U game, merely uses the GamePad as a second screen. The key mechanics are applied to traditional buttons and old Wii controllers are compatible with the game.
In 2015, Nintendo will finally release a game that cleverly utilizes the new controller: Mario Maker. The game is exactly what it sounds like: a tool for building new, two-dimensional Mario levels. Players can easily piece the levels together using the GamePad's touch screen.
It's a great idea, but it's far from a new one. Level editors have been around for years. What took Nintendo so long to bring one to Wii U, which needs a game to show off its unique controller?
Arrington isn't sure. She said that she wonders if Nintendo thought that NintendoLand -- a simple mini-game collection released alongside Wii U -- would be enough to convey its message.
Eighteens months later, Nintendo learned the hard way that it wasn't enough.
Disclosure: At the time of this writing, Louis Bedigian had no position in the equities mentioned in this report.
Posted-In: Christine Arrington comments E3 Electronic Entertainment Expo GameCube IHSAnalyst Color Tech Best of Benzinga
View Comments and Join the Discussion!