Microsoft Said to Offer Barnes & Noble $1 Billion for Nook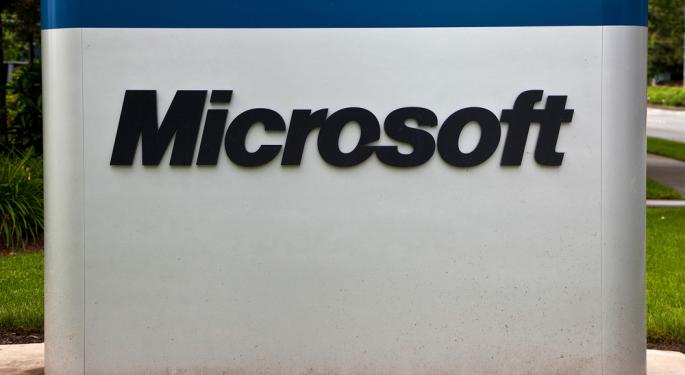 Shares of Barnes & Noble (NYSE: BKS) rocketed up 20 percent in early trading Thursday, following a report by tech website TechCrunch that Microsoft (NASDAQ: MSFT) is about to offer $1 billion to acquire all digital assets of Barnes & Noble's Nook Media.
TechCrunch said it has seen internal documents that spell out the acquisition plan, calling for Microsoft to redeem preferred units in Nook Media, which includes the college book division of Barnes & Noble. This would leave Microsoft with the digital operation consisting of e-books, as well as Nook e-readers and tablets.
The documents also purportedly disclosed the fact that Nook Media plans to discontinue its Android-based tablet business by the end of the 2014 fiscal year. After that, Nook content would be distributed through apps on third-party devices. Plans to discontinue the Nook have been the subject of speculation since February.
The documents did not make it clear whether the third-party tablets would be Windows 8 devices, tablets made by others, or both. According to documents, the third-party tablets in whatever form they take are due out sometime in 2014.
Nook e-readers, would not be discontinued, but would be allowed to die their own slow death, as consumers move from the single-use devices to tablets and other all-purpose platforms.
The reported deal to buy Nook Media makes sense for Microsoft, which already owns a 16.8 percent stake in the company. That $300 million investment, last October, was aimed at getting Barnes & Noble content on Windows 8 tablets. An additional $180 million to develop content for the Windows devices followed the initial investment.
According to the documents TechCrunch reviewed, all of Barnes & Noble is currently valued at $1.66 billion, down even from the $1.7 billion valuation placed on Nook Media alone when it was first formed.
Financial figures in the documents indicated the Nook division brought in total revenue of $1.215 billion for fiscal 2012, which ended April 30. The company expects revenue to fall to $1.091 billion in fiscal year 2013, for a loss of $360 million, and then gradually recover, up to $1.976 billion by fiscal year 2017.
Stifel analyst, David Schick, indicated that the deal, if it happens, would be dramatic but not surprising, according to Reuters.
"We must be careful here because details are lacking, but with devices phasing out, we see sale of the digital assets as an effective sale of the entire Nook business, unless co-ownership or leasing of digital content is arranged," Schick said in a research note.
Forbes, meanwhile, raised an interesting question. What happens to Barnes & Noble if the sale does go through? At this point, Forbes says, Barnes and Noble starts to look more and more like Borders, the bookstore chain that "is no more."
At the time of this writing, Jim Probasco had no position in any mentioned securities.
Posted-In: Analyst Color Earnings News Rumors Offerings Topics M&A Events Best of Benzinga
View Comments and Join the Discussion!