Are Traders Pumping Glu Mobile with Microsoft Buyout Rumors?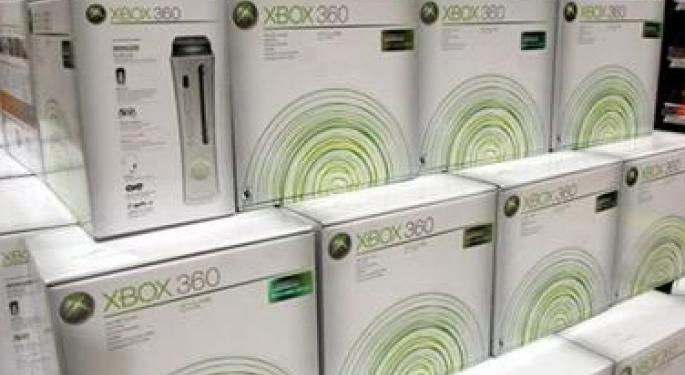 Microsoft (NASDAQ: MSFT) is rumored to be interested in acquiring Glu Mobile (NASDAQ: GLUU) for as much as $8 a share. Is this too good to be true for Glu investors, or is the Windows maker genuinely interested in acquiring a mobile game developer?
This is not the first time that Microsoft has been connected to a Glu Mobile buyout. Earlier this summer, Microsoft was thought to be eyeing the company as a possible addition to its portfolio.
Such a move would not be unprecedented. Microsoft is notorious for acquiring other firms to gain control of their intellectual property. In some cases, the company is interested in the talent that comes along with the acquisition. This was the case when Microsoft decided to acquire Rare Ltd., a studio once partially owned by Nintendo (NTDOY), for $375 million.
Microsoft spent billions last year when it acquired Skype. This year, Microsoft spent more than $1 billion acquiring Yammer, a social enterprising company.
The Bill Gates enterprise shelled out another billion to acquire a number of key patents from AOL (NYSE: AOL), some of which were resold to Facebook (NASDAQ: FB) for $550 million.
Clearly, Microsoft does not shy away from making big purchases. If the Windows maker wants to buy Glu Mobile, it will likely do so as soon as possible. However, there are not many reasons to believe that Microsoft has any interest in acquiring that firm.
During the second quarter, Glu Mobile beat estimates, earning non-GAAP revenue of $24.2 million versus $21.52 million. In June, National Alliance Securities initiated coverage of Glu Mobile with a Buy rating and price target of $6.58. At the time, Glu Mobile was trading below $5, climbing to more than $5.50 by the end of June. Year-to-date, Glu Mobile is up roughly 60 percent.
Earlier this year, the company expanded its fermium game offering when Facebook (NASDAQ: FB) introduced its new App Center. Glu Mobile also became the first developer to offer Android subscriptions.
Glu Mobile's most significant announcements involved two acquisitions: GameSpy and the popular Deer Hunter brand.
It is conceivable that Microsoft is most interested in those acquisitions, especially GameSpy, which develops multiplayer gaming technology. However, if that were the case, Microsoft could have simply purchased GameSpy from IGN, (its former owner), for a few million. Why wait for Glu Mobile to acquire the technology before making a move?
Glu Mobile might be a decent player in mobile development, but the studio has not made a dent in social gaming. The company has yet to crack the top 200 developers featured on AppData's leaderboard, while Microsoft ranks second with 67 million monthly active users.
That said, Microsoft could still be interested in acquiring Glu Mobile. However, the word on the street is that this rumor was started by an investor or a group of investors looking to pump the stock.
Whatever the case, this would not be the first time that Microsoft was rumored to purchase a company it had no interest in buying. Investors should take this with a grain of salt and proceed with caution.
Follow me @LouisBedigianBZ
Posted-In: Analyst Color News Rumors Price Target Initiation M&A Analyst Ratings Tech Best of Benzinga
View Comments and Join the Discussion!