Ever Wondered Who Really Owns Facebook? (GS)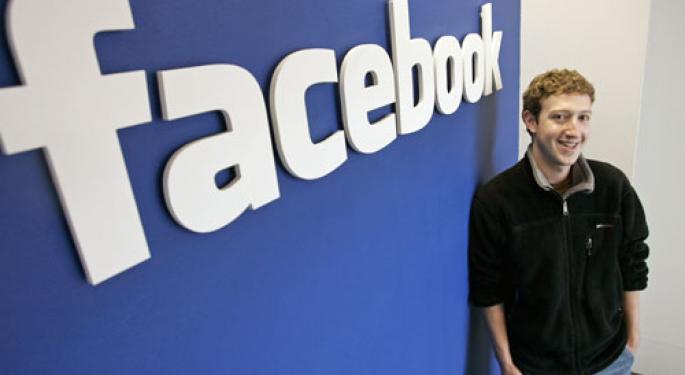 In a report focusing on the Internet and social media, Wedbush discusses the value of Facebook (which has surged above $70 billion), rumors of a Facebook-branded phone, and the success of Zynga's Cityville.
Among the facts and theories is an interesting graph that outlines the owners of Facebook.
"Wait, I thought Mark Zuckerberg owned Facebook?"
Yes, he does. He owns approximately 24% of the company, which amounts to $12 billion of its worth.
The remaining ownership is as follows:
Facebook Staff: ~30% (or $15 billion)
Dustin Moskovitz: ~6% (or $3 billion)
Sean Parker: ~4% (or $2 billion)
Eduardo Saverin: ~5% (or $2.5 billion)
Digital Sky Technologies: ~10% (or $5 billion)
Goldman Sachs (NYSE: GS): ~0.8% (or $400 million)
Goldman Sachs' clients: ~3% (or $1.5 billion)
Greylock Partners: ~1.5% (or $750 million)
Meritech Capital Ventures: ~1.5% (or $750 million)
Peter Thiel: ~3% (or $1.5 billion)
Bono: ~1.5% (or $750 million)
Other Investors: ~9.7% (or $4.85 billion)
Posted-In: Bono CityVille Digital Sky Technologies dustin moskovitz Eduardo Saverin Facebook Goldman SachsAnalyst Ratings
View Comments and Join the Discussion!