Beer Market In Turkey Is Shrinking Due To Constricting Government Regulations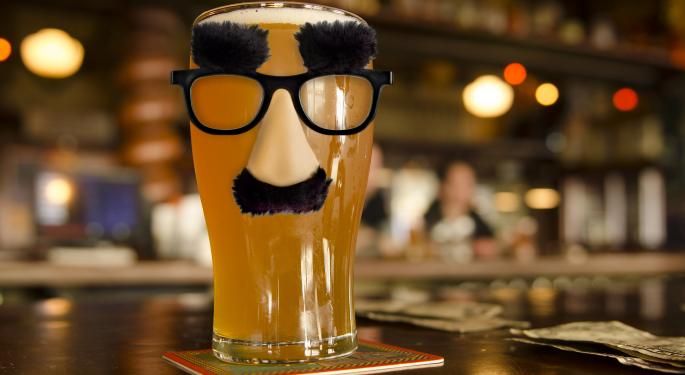 Ken research announced its recent publication on 'Turkey Beer Market Insights Report 2016'. The report provides a comprehensive analysis on the beer market of Turkey. It does a thorough analysis on the historical background trends, competitive landscape in the industry, drivers of current and emerging trends. Further, it tells about the top line production, import, export values and detailed beer consumption volume data by segment, brand, brewer, packaging and distribution.
Turkey has a historic tradition of beer consumption. It has existed in Anatolia since Sumerian civilization. In the modern era, the beer consumption in turkey picked up speed just before the 20th century , with the establishment of the Bomanti beer factory . Beer accounts for most of all the alcohol consumption and almost all of this beer are domestically produced. However, the Turks aren't big beer drinker as the per capital consumption is much less than the European average.
Two companies, Andolou Efes and Turk turbog have monopolized the market This industry grew by over 20% in the initial years of the 21st century but has seen a steady downfall since then. The decision by Anadolu Efes to shut down a production facility due to fall in sales brought the problems in the Turkish industry in then on the surface.
The biggest hurdle the numerous legal regulations stamped upon the industry. Beer market had shrunk significantly in the 2013. This has happened after the Justice and Development party came to power in 2002. The party is socially conservative and thus aims to promote Islamic values in the Muslim dominated nation. The government banned the sale of alcohol between 10pm and 6 am. The advertisement of alcohol was banned completely. Its portrayal on the Television and in movies is also strictly prohibited. Furthermore, The shops, restaurants, eateries cannot put up a sign indicating that they sell alcohol.
The brunt of these regulations is also felt by the airlines who cannot provide the beer on board. The AKP government raised the tax to about three fold making the Turkish beer one of the highly taxed in Europe Thus, the Turkish beer market is at high risk. The APK government has been reelected again with vast majority. Due, to religious beliefs people are shying away even from non alcoholic beer. These new rules will prevent the new brands to enter into market as they will no longer be able to advertise their product.
The import of liquor has already declined by over 1 million cases in the one decade. Even after there are some manufactures who have maintained a hopeful stand saying that the market has immense growth opportunity and the rules are just political moves so will not hamper the consumption of much.
View Comments and Join the Discussion!