2019 Global Patient Handling Equipment Market Analysis & Forecast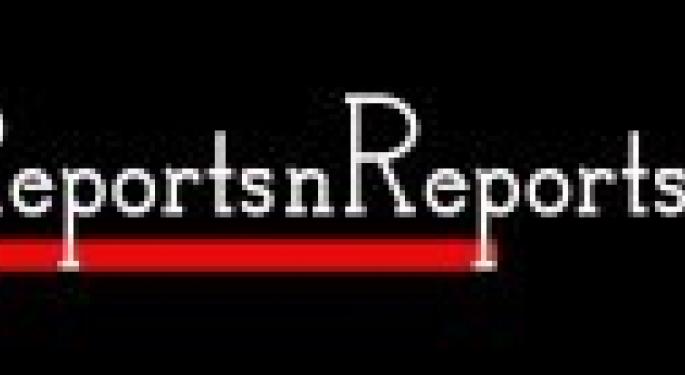 Patient Handling Equipment Market by Product (Wheelchair, Scooter, Beds, Bathroom Safety, Mechanical, Ambulatory), Type of Care (Bariatric, Fall, Critical, Wound), Accessories (Lifting, Transfer) & by End User (Home Care, Hospital) - Global Forecast to 2019
The global patient handling equipment market exhibits a lucrative growth potential for the next five years. The growth of this market is propelled by the rise in geriatric population and increasing lifestyle diseases such as diabetes and Cardiovascular Diseases (CVD) leading to increased disabilities. Further the market is driven by factors such as government policies promoting the use of patient handling equipment, technological advancement, injuries incurred during patient handling which are very costly to recover. Advancement in technology and development of new products has contributed largely to patient handling equipment market to growth
The medical beds segment will have the largest share of the total patient handling equipment market in 2014 and will continue to grow with a healthy CAGR in the forecast period. The high growth of this segment is attributed to the growing demand for the equipment for the expanding geriatric population, mounting prevalence of lifestyle diseases and technological advancements. Evolution in technology have made the equipment more user's friendly and portable.The non-mechanical equipment on the other hand will be the fastest growing segment in the coming years. It will account for very less share in the market in 2014, but gradually their acceptance as well as popularity will lead to higher market share.
The home care segment is expected to grow at the highest growth rate in the forecast period.The delivery of health care services in home is more cost efficient than the hospital and in other care institutions on long term basis. Furthermore, favourable reimbursement policies and government support will contribute to the market growth.
Complete report available@ http://www.reportsnreports.com/reports/297347-patient-handling-equipment-market-by-product-wheelchair-scooter-beds-bathroom-safety-mechanical-ambulatory-type-of-care-bariatric-fall-critical-wound-accessories-lifting-transfer-by-end-user-home-care-hospital-global-forecast-to-2019.html
Europe currently forms the largest patient handling equipment market in revenue, whereas North America is expected to register the highest growth rate due to unsaturated market and emerging technologies. The large patient base and increasing income levels are also expected to propel the market growth.Advanced technology and innovative product launches will also provide growth opportunities.
Getinge Group was the clear market leader in patient handling equipment market in 2014.Getinge Group also enjoys a high level of brand loyalty amongst customers due to its large product portfolio, good quality products, and an efficient after-sales service. Hill-Rom distantly followed Getinge Group and thus became the second leading company in the patient handling equipment market in 2014. Styker will be the third leading company in 2014 in patient handling equipment market.
The grey area while estimating the market size was the overlapping nature of the type of care provided while segregating them based on evaluation of endpoints involved. These included handling of bariatric patients which involved all other categories of care such as fall prevention, transfer among others. This was later clarified with the help of various experts that participated during the study.
From an insight perspective, this research report focuses on the qualitative data, market size, share, and growth of various segments and sub-segments, competitive landscape, and company profiles. The qualitative data covers various levels of industry analysis, such as market dynamics (drivers, restraints, opportunities, and threats) and technological trends, globally. It also focuses on the emerging and high-growth segments of the patient Handling equipment market, and the initiatives of their respective governments.
The competitive landscape covers the growth strategies adopted by industry players in the last three years. The company profiles comprise the basic views on the key players in patient handling equipment market and the product portfolios, developments, and strategies adopted by market players to maintain and increase their market share in the near future.
The above mentioned market research data, current market size, and forecast of future trends will help the key players and new entrants to make the necessary decisions regarding product offerings, geographic focus, change in strategic approach, R&D investments for innovations in products and technologies, and levels of output in order to remain successful.
Inquire For Discount (Single User Report Price US $4650)@
http://www.reportsnreports.com/contacts/discount.aspx?name=297347
Table of Contents
1 Introduction
2 Research Methodology
3 Executive Summary
4 Premium Insights
5 Market Overview
6 Industry Trends
7 Market, By Product
8 Market, By End User
9 Global Patient Handling Equipment Market, By End User
10 Market, By Accessories
11 Competitive Landscape
12 Company Profiles
12.1 Introduction
12.2 Stryker Corporation
12.3 Hill-Rom Holdings, Inc.
12.4 Invacare Corporation.
12.5 Prism Medical
12.6 Getinge Group (Arjohuntleigh)
12.7 Guldmann Inc.
12.8 Linet Spol. S.R.O.
12.9 Stiegelmeyer & Co. GMBH
12.1 Handicare
Purchase a copy of this report (Single User Report Price US $4650)@
http://www.reportsnreports.com/purchase.aspx?name=297347
About Us:
ReportsnReports.com provides market research reports to industries, individuals and organizations with an objective of helping them in their decision making process. Our library of 400,000+ industry & country research reports covers 5000+ micro markets. This comprehensive collection of market research reports include market share analysis, industry analysis, information on products, countries, market size, trends, business research details and much more. Our research specialists & industry experts, through our market research offerings, ensure we deliver on all your business & industry research requirements - first time and every time!
The preceding article is from one of our external contributors. It does not represent the opinion of Benzinga and has not been edited.
View Comments and Join the Discussion!