Global Renewable Distributed Energy Generation Technologies market will grow at a CAGR of 8.2 percent over the period 2013-2018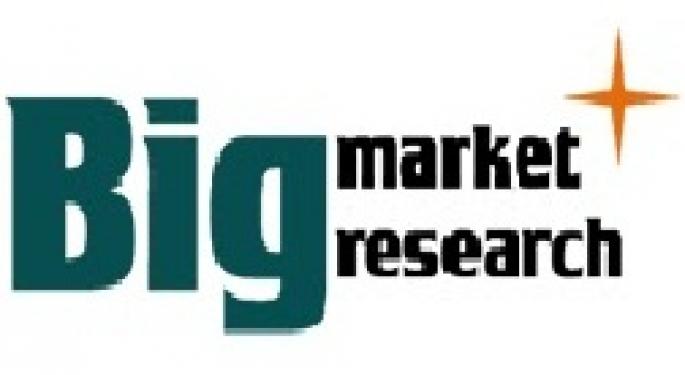 Big Market Research adds a report titled, "Global Renewable Distributed Energy Generation (RDEG) Technologies Market 2014-2018." The report forecast the global RDEG market to register a CAGR of 8.2% during 2013-2018.
Renewable distributed energy consists of small-scale renewable generation technologies such as small wind, stationary fuel cell, solar PV, micro hydro, micro CHP and waste to energy technologies. The capacity of the above mentioned renewable generation technologies is low in comparison with higher capacity renewable plants. The growing awareness and favorable government interventions are fueling the market growth. However, the high cost of implementation of the technology could pose a threat to the market.
To Get More Details: http://www.bigmarketresearch.com/global-renewable-distributed-energy-generation-rdeg-technologies-2014-2018-market
The report provides actionable insights and information of the global RDEG market, which would help the market investors and businesses across the globe to plan their manufacturing and marketing strategies. The report is designed by industry intellects to give a better understanding of the potential of the RDEG market in various geographical regions.
The RDEG technology segment include technologies such as small winds, solar PV and others. Geographically the report covers the America, EMEA and the APAC regions. Companies profiled in the report are REC Solar ASA, Bergey Wind Power Co. Inc., Yingli Green Energy Holding Co. Ltd., Bloom Energy Corp., Wind Turbine Industries Corp., Endurance Energy Ltd., Northern Power Systems Inc., Altergy Systems, Ballard Power System Inc., JA Solar Holding Co. Ltd., SunRun Inc., SunPower Corp., Sungevity Inc., First Solar Inc., SunEdison Inc. and SolarCity Corp.
Key Questions Answered in this Report
• What will the market size be in 2018 and what will the growth rate be?
• What are the key market trends?
• What is driving this market?
• What are the challenges to market growth?
• Who are the key vendors in this market space?
• What are the market opportunities and threats faced by the key vendors?
• What are the strengths and weaknesses of the key vendors?
The preceding article is from one of our external contributors. It does not represent the opinion of Benzinga and has not been edited.
View Comments and Join the Discussion!