Coal-fired Power Generation Market to See 3.8% CAGR by 2018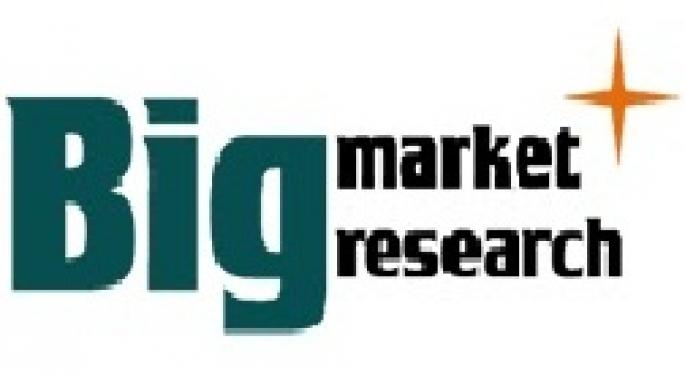 Big Market Research adds a report titled "Global Coal-fired Power Generation Market 2014-2018." The report comprises of valuable findings on the coal-fired power generation market that would help the market firms and other interested parties to enhance their market strategies. The report gives detailed analysis of the market with precise conclusions.
The process of generating electricity through coal combustion is known as coal-fired power generation. This process is one of the oldest know process to mankind for the generation of electricity. Large unexplored coal reserves is the major factor driving the market growth. Furthermore, there has been a steady rise in the demand of electricity from end users, which has helped the coal-fired power generation process to grow. During the last decade, rise in the coal-powered generation has witnessed exponential growth and it is expected to grow even more in the future. However, stricter government policies would hinder the market growth. Further, there is a rising trend of green coal energy.
To Get More Details @ http://www.bigmarketresearch.com/global-coal-fired-power-generation-2014-2018-market
The report forecast the global coal-fired power generation market to grow at a CAGR of 3.8% during 2013-2018.
In terms of end user the market consist of industrial, commercial, and residential. In terms of geographical analysis the market is segmented into EMEA, APAC and America. The report also provides deep-dive information on the key vendors operating in the market. Such key vendors are listed below:-
• China Datang Corp.
• China Huaneng Group Corp.
• Korea Electric Power Corp.
• Shenhua Group Corp. Ltd.
• American Electric Power Co. Inc.
• Dominion Energy Solutions Inc.
• Duke Energy Corp.
• E.ON SE
• Eskom Holdings SOC Ltd.
• Georgia Power Co.
• Jindal India Thermal Power Ltd.
• NTPC Ltd.
• RWE AG
• Shikoku Electric Power Company Inc.
• STEAG GmbH
• TenagaNasionalBhd
The preceding article is from one of our external contributors. It does not represent the opinion of Benzinga and has not been edited.
View Comments and Join the Discussion!