Detailed Self-Services technologies Market Forecast and Trend Analysis by a Report on Reports and Intelligence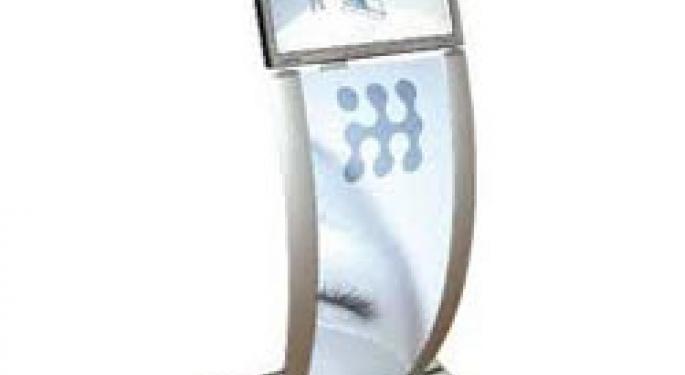 Reports and Intelligence adds a report titled "Global Self Services Technologies Market (ATM Machines, Kiosk Machines, Vending Machines, Geography) - Size, Share, Global Trends, Company Profiles, Demand, Insights, Analysis, Research, Report, Opportunities, Segmentation and Forecast, 2013 – 2020." The report is prepared with a motive of providing the market investors with full fledge details regarding the latest trends and forecast of the global self-services technologies market.
Self-services technologies include automated tailored machines (ATM), interactive kiosks and self-service vending machines. The advancements in technologies would continue to drive the growth of the global self-services technology market. As per the report, in 2010, the U.S. had 173 ATMs for per 100,000 people; whereas, developing economies such as India had 5.3 ATMs per 100,000 people. The number of vending machines were 40 million worldwide.
Get full report at: http://www.reportsandintelligence.com/self-services-technologies-market
The self-service machine are considered as a time saving and cost effective method, which are the major driving factors of the market. As people incline towards usage of machines to meet their daily needs, the lack of customization hampers the growth of the market. As per the report, America has been the dominating region in terms of interactive kiosks market, holding a share of 68% of the overall revenue. Developing regions such as Asia-Pacific is expected to register the highest growth rate in the coming years.
Companies profiled in this report are Crane Merchandising Systems, Westomatic Vending Services Ltd., zkoyen S.A, Glory Ltd., Coin Acceptors, Fuji Electric Retail Systems Co.Ltd, Vend Rite Systems, Davidoff International Vending Machines, Maas International and Sanden Corp. (Includes Sanden–Vendo America, Inc.).
KEY MARKET SEGMENTS
GLOBAL MARKET, BY TYPE OF ATM MACHINES
On premise machines
Off premise machines
GLOBAL MARKET, BY TYPE OF KIOSK MACHINES
DVD rental
Employment
Photo machines
Ticketing machines
Patient self-service centers
Information providing machines
GLOBAL MARKET, BY VENDING MACHINES
Gumball and bulk candy vending
Cigarette vending
Fuel vending
Beverage vending
Specialized vending
GLOBAL MARKET, BY GEOGRAPHY
North America
Europe
Asia-Pacific
RoW
About Us:
Reports and Intelligence is an online library for research reports in numerous sectors and their verticals. This is the one stop destination for well researched reports with exact market analysis.
We have a well known clientele lists who are master in preparing research reports. We make sure that all our clients adopt a rational and scientific approach in order to sell their reports on our webs tie. Thus, every report that we sell are well studied and based on accurate facts and figures.
Contact Us:
Cathy Viber
5933 NE Win Sivers Drive,
#205, Portland, OR 97220
United States
Direct: +1 (617) 674-4143
Toll Free: +1 (855) 711-1555
Fax: +1 (855) 550-5975
Mailto: sales@reportsandintelligence.com
Web: http://www.reportsandintelligence.com/
YouTube: https://www.youtube.com/user/reportsnintelligence
The following article is from one of our external contributors. It does not represent the opinion of Benzinga and has not been edited.
View Comments and Join the Discussion!