Sugar Substitutes Industry - Global Trend & Forecast to 2019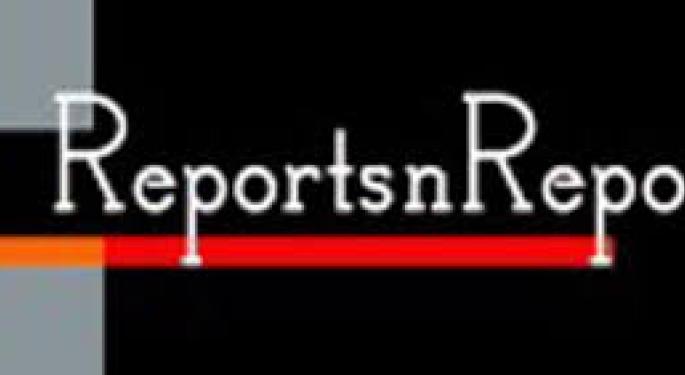 Sugar Substitutes Market by Type (HFS, HIS & LIS), by Sub-type (Stevia, Sorbitol, Tagatose, Aspartame, Saccharine, Sucralose, Xylitol & Others) & by Application (Healthcare & Personal Care, Beverage, & Food) - Global Trends, Forecasts to 2019 added to ReportsnReports.com
The market for sugar substitutes is expected to experience a growth of 4.5% from 2014 to 2019. The estimation is owed to regular research & development in the industry with widening application of sugar substitutes in different industries. The high intensity sweeteners (HIS) segment dominates the market share, in terms of value and market awareness. The high fructose syrup (HFS) segment dominates the market in terms of volume; however, growing concerns with regards to its safety aspects may hamper future demands.
The growing food industry in itself forms the driver for the sugar substitutes market, and is estimated to be a major application for the same. Currently, the beverages segment acquires a major share as application for sugar substitutes; however the food segment is expected to grow at the fastest rate.
Complete report available at http://www.reportsnreports.com/reports/243024-sugar-substitute-market-by-types-hfs-his-lis-subtypes-stevia-sorbitol-tagatose-aspartame-saccharine-sucralose-xylitol-others-applications-healthcare-personal-care-beverage-food-global-trends-forecasts-to-2018.html.
Overall, the function of sugar substitutes in food, beverages, healthcare & personal care, and confectionary industry has seen growth due to increased concerns about health. These are the special characteristics of sugar substitutesthat make it applicable in many industries. All the functions of the sugar substitutes have been considered in the study and the market has been distributed based on the same. The growth rate may go higher in the next period of five years with regular research & development in the field and manufacturers introducing new products that have different applications.
Inquire For Discount @ http://www.reportsnreports.com/contacts/Discount.aspx?name=243024. (Original Price US $4650 for single user)
List of Figures
Figure 1 Sweeteners Market Share, By Type, 2013
Figure 2 Global Sugar Prices ($/Ton), 2007-2012
Figure 3 Sugar Substitutes: Classification
Figure 4 Relative Sweetness of HIS
Figure 5 HIS Classification, By Source
Figure 6 Relative Sweetness of LIS
Figure 7 Impact Analysis of Drivers & Restraints, 2012-2019
Figure 8 Imapct Analysis of Opportunities, 2013-2018
Figure 9 Sugar Substitues E Classification Numbers
Figure 10 Market Share, By Company, 2013
Figure 11 Tate & Lyle: SWOT Analysis
Figure 12 Roquette: SWOT Analysis
Figure 13 Ingredion: SWOT Analysis
Figure 14 Cargill Inc.: SWOT Analysis
Figure 15 ADM: SWOT Analysis
Figure 16 Sugar Substitutes: Market Share, By Geography, 2012
Figure 17 North America: Sugar Substitutes Market Share, By Country, 2013
Figure 18 Europe: Sugar Substitutes Market Share, By Country, 2013
Figure 19 Asia-Pacific: Sugar Substitutes Market Share, By Country, 2013
Figure 20 ROW: Sugar Substitutes Market Share, By Country, 2013
Figure 21 Sugar Substitutes Market Growth Strategies, 2010 – 2013
Figure 22 Sugar Substitutes Market Developments, 2010 – 2014
Figure 23 Sugar Substitutes Market: Development Share, By Company, 2010-2014
Purchase a copy of this report @ http://www.reportsnreports.com/Purchase.aspx?name=243024.
About Us:
ReportsnReports.com provides market research reports to industries, individuals and organizations with an objective of helping them in their decision making process. Our library of 400,000+ industry & country research reports covers 5000+ micro markets. This comprehensive collection of market research reports include market share analysis, industry analysis, information on products, countries, market size, trends, business research details and much more. Our research specialists & industry experts, through our market research offerings, ensure we deliver on all your business & industry research requirements - first time and every time!
The preceding article is from one of our external contributors. It does not represent the opinion of Benzinga and has not been edited.
View Comments and Join the Discussion!