2018 International Solvent Market Research Report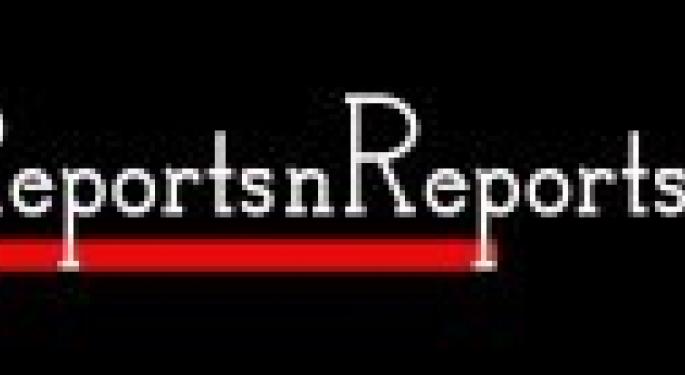 Solvent Market by Type (Ketones, Esters, Aromatics, Alcohols), Application (Paints & Coatings, Pharmaceuticals, Adhesives, Printing Inks, Personal Care) & Source - Global Trends & Forecast to 2018
Solvent find their usage in various industries for one or more applications. It is used as a carrier to dissolve pigments and other ingredients, as well as to enhance certain properties such as the density of solutions. The major application is paints and coatings, which accounts for a majority of the solvents usage, followed by the pharma industry, adhesives, cleaning of metals, printing inks, personal care products, manufacturing of rubber & polymers, and agricultural chemicals.
There are several types of solvents, which are suitable for one or more applications. The three major types of conventional solvents are oxygenated, hydrocarbon, and halogenated. Oxygenated solvents are the most widely used with hydrocarbon (specially aliphatic) and halogenated hydrocarbons being gradually phased out. Among all oxygenated solvents, alcohols are the most consumed solvents, followed by esters. Among all the green & bio solvents, alcohols and diols are the most consumed solvents, followed by lactate esters.
The current market demand is concentrated on environmentally safe solvents due to various regulations such as The Clean Air Act revisions of 1996 and Registration, Evaluation and Authorization of Chemicals (REACH) legislation of 2007. This is a driver for bio & green solvents, which will help increase its penetration in various end-user industries. Other market opportunities include high demand from emerging economies of the Asia-Pacific region such as China. This demand is derived from thriving industries in the region such as construction and automobile.
Complete report available@ http://www.reportsnreports.com/reports/274683-solvent-market-by-type-ketones-esters-aromatics-alcohols-application-paints-coatings-pharmaceuticals-adhesives-printing-inks-personal-care-source-global-trends-forecast-to-2018.html
This report analyzes various marketing trends and establishes the most effective growth strategy in the market. It identifies market dynamics such as drivers, restraints, opportunities, burning issues, and winning imperatives. Major companies such as Ashland (U.S.), BASF (Germany), Celanese (U.S.), Eastman Chemical Company (U.S.), ExxonMobil (U.S.), Honeywell (U.S.), Huntsman Corporation (U.S.), Ineos (Switzerland), LyondellBasell (U.S.), Sasol (South Africa), Shell Chemicals (The Netherlands), and Solvay (Belgium) have also been profiled in this report.
Scope of the report
On the basis of region:
Asia-Pacific
Europe
North America
Rest of the World (RoW)
On the basis of source:
Conventional solvents
Bio & green solvents
On the basis of conventional solvents type:
Oxygenated solvents
Alcohols
Methanol
Ethanol
Propanol
Butanol
Other alcohols
Glycols
Ethylene glycols
Propylene glycols
Glycol ethers
E-series glycol ethers
P-series glycol ethers
Butyl glycol ethers
Ketones
Acetone
MEK
MIBK
Other ketones
Esters
Ethyl acetate
Butyl acetate
Other acetates
Hydrocarbon solvents
Aliphatic
Aromatic
Benzene
Toluene
Xylene
Ethylbenzene
Others
Halogenated
Chlorinated
Methylene chloride
Trichloroethylene
Perchloroethylene
Others
Others
Acids
Amines
Other solvents
On the basis of conventional solvents type:
Lactate esters
Alcohols & diols
d-Limonene
Methyl Soyate
On the basis of application:
Paints & coatings
Pharmaceuticals
Adhesives
Printing inks
Personal care
Metal cleaning
Rubber & polymer
Agricultural chemicals
Inquire For Discount (Single User Report Price US $4650)@
http://www.reportsnreports.com/contacts/discount.aspx?name=274683
Table of Contents
1 Introduction
2 Executive Summary
3 Premium Insights
4 Market Overview
5 Solvent Market, By Source
6 Solvent Market, By Type
7 Solvent Market, By Application
8 Solvent Market, By Geography
9 Competitive Landscape
10 Company Profiles
10.1 Ashland Inc.
10.2 BASF SE
10.3 Celanese Corporation
10.4 Eastman Chemical Company
10.5 Exxonmobil Corporation
10.6 Honeywell International Inc.
10.7 Huntsman Corp.
10.8 Ineos Ag
10.9 Lyondellbasell Industries N.V.
10.10 Royal Dutch Shell
Purchase a copy of this report (Single User Report Price US $4650)@
http://www.reportsnreports.com/purchase.aspx?name=274683
About Us:
ReportsnReports.com provides market research reports to industries, individuals and organizations with an objective of helping them in their decision making process. Our library of 400,000+ industry & country research reports covers 5000+ micro markets. This comprehensive collection of market research reports include market share analysis, industry analysis, information on products, countries, market size, trends, business research details and much more. Our research specialists & industry experts, through our market research offerings, ensure we deliver on all your business & industry research requirements - first time and every time!
The following article is from one of our external contributors. It does not represent the opinion of Benzinga and has not been edited.
View Comments and Join the Discussion!