Automotive Exhaust Systems Market by Systems, Services and Mode of Delivery - Global Forecast to 2019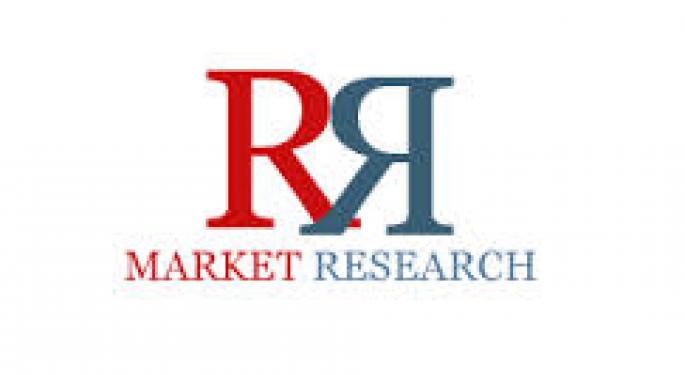 Automotive Exhaust Systems Market by Geography (Asia-Pacific, North America, Europe, & ROW), by Vehicle Type (Passenger Cars, LCVs, & HCVs), by Fuel Type (Gasoline & Diesel), by After-Treatment Device (DPF, DOC, SCR, TWC, & NOx Adsorber) – Trends & Forecasts to 2019)
The automotive exhaust systems majorly include five components—engine manifold, engine downpipe, catalytic convertor, muffler, and a tail pipe. All these components together form the basic exhaust system of a vehicle. The main function of all these components is to take the exhaust gases, produced during the burning of fuel in the engine, out into the environment. With the changing of emission norms across the globe, there have been various developments in the field of exhaust systems keeping in line with the basic functions.
The global automotive exhaust systems market is growing at a very significant level. This growth can be attributed to the changing emission norms in different regions across the globe. The latest emission norms have reduced the volume of allowed emissions from the exhaust systems of the automobiles and hence the exhaust systems manufacturers have been investing heavily in R&D of the technologically advanced exhausts to be in compliance with the new guidelines.
This report covers the global major players in this industry such as Eberspacher, Tenneco, Faurecia, Sango, and Futaba. These companies jointly hold the major market share of the exhaust systems in terms of revenue generated. These manufacturers provide the exhaust systems to the OEMs which are in compliance with the new and latest emission norms laid by the governments. The new emission norms have made the after-treatment devices used in the automobiles a necessary component as these help the OEMs in keeping a check on the emission levels produced by the vehicles and also reduce the emission of harmful green house gases. The different after-treatment devices used are diesel particulate filter (DPF), diesel oxidation catalyst (DOC), lean NOx trap (LNT), three-way catalytic converter (TWC), and selective catalytic reduction (SCR). All these devices help in reducing the carbon emissions from the vehicle and provide a better environment.
Complete report available @ http://www.rnrmarketresearch.com/automotive-exhaust-systems-market-by-geography-asia-pacific-north-america-europe-row-by-vehicle-type-passenger-cars-lcvs-hcvs-by-fuel-type-gasoline-diesel-by-after-treatment-device-market-report.html.
The report also discusses the qualitative aspects of the market such as the market dynamics, Porter's five forces analysis, Pestle Analysis, and others which provide an overview of the forces shaping up the industry in the region. The latest emission norm, Euro 5, is one of the major topics of discussion among the automotive exhaust systems manufacturers and the major original equipment manufacturers (OEMs), and has stirred the market for further participation.
The report covers the automotive exhaust systemsmarket globally over the period from 2012 to 2019 in terms of volume and value, segmented by geography (Asia-Pacific, North America, Europe, and ROW), by vehicle type (passenger cars; light commercial vehicles; and heavy commercial vehicles), by fuel type (gasoline and diesel), and after-treatment devices used (DPF, DOC, LNT, TWC and SCR).
Inquire For Discount @ http://www.rnrmarketresearch.com/contacts/discount?rname=190656. (Original Price US $4650 for single user)
List of Figures
Figure 1 Global Automotive Exhaust Systems Market Share (Value), By Segment, 2014
Figure 2 Automotive Exhaust Systems Market Segmentation
Figure 3 Automotive Exhaust Systems Market Snapshot
Figure 4 Automotive Exhaust Sytems Market, By Region, 2012-2019
Figure 5 Automotive Exhaust Systems Market Share (Value), By Key Countries, (2014-2019)
Figure 6 Automotive Exhaust Systems Market, By Fuel Type, 2012-2019
Figure 7 Diesel After-Treatment Device Market Size, By Type, 2014 Vs 2019
Figure 8 Automotive Exhaust Systems Market, By Vehicle Type, 2012-2019
Figure 9 Automotive Exhaust Systems Market Share, By Company, 2014
Figure 10 Automotive Exhaust Systems Market Key Player's Regional Presence
Figure 11 Market Overview: Chapter Snapshot
Figure 12 Automotive Exhaust Systems Market Drivers' Impact Analysis
Figure 13 Emission Norms Comparative Analysis: U.S. Tier Ii Vs. Euro 5 Vs. Euro 6 (Nox VS PM)
Figure 14 Global Vehicle Production forecast, 2012-2019 (Million Units)
Figure 15 Automotive Exhaust Systems Market Restraint's Impact Analysis
Figure 16 Electric Vehicle Sales Outlook (2012-2020)
Figure 17 Automotive Exhaust Systems Market Opportunity: Impact Analysis
Figure 18 Advanced Diesel After-Treatment Device Market Size, By Type, 2012-2019 (Million Units)
Figure 19 Working of Active Noise Cancellation in Automotive Exhaust Muffler
Figure 20 DPF Systems: Pros & Cons
Figure 21 Value Chain Analysis
Figure 22 Porter's Five Forces Analysis
Figure 23 Comparative Pestle Analysis, By Geography
Figure 24 Working of An Automotive Exhaust System
Figure 25 Working of An Automotive Diesel Particulate Matter Treatment System (DOC + DPF)
Figure 26 Working of An Automotive SCR System
Figure 27 Automotive Exhaust Systems Key Market Players, By Region
Figure 28 Automotive Exhaust Systems Market Share (Value), By Company
Figure 29 Automotive Exhaust Systems Market Share, By Key Growth Strategies, 2009-2014
Figure 30 Automotive Exhaust Systems Market's Key Growth Strategies, 2010–2014
Figure 31 Active Players in the Market
Figure 32 Faurecia SA: SWOT Analysis
Figure 33 Tenneco Inc.: SWOT Analysis
Figure 34 Eberspächer GMBH & Co. KG: SWOT Analysis
Figure 35 Futaba Industrial Co. Ltd.: SWOT Analysis
Figure 36 Sango Co. Ltd.: SWOT Analysis
Purchase a copy of this report @ http://www.rnrmarketresearch.com/contacts/purchase?rname=190656.
The preceding article is from one of our external contributors. It does not represent the opinion of Benzinga and has not been edited.
View Comments and Join the Discussion!