Global Medical Disposable Devices Sensors Market - Forecast to 2019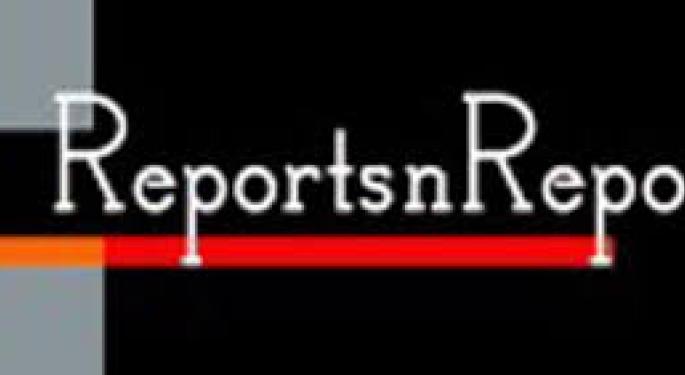 Disposable Medical Devices Sensors Market - by Type (Biosensor, Image sensor, Accelerometer), Monitoring (Smart Pill, Pulse Oximeter), Diagnostic (Capsule Endoscope, Blood Glucose Strip), Therapeutic (Insulin pump, Dialysis) - Global Forecast to 2018 added to ReportsnReports.com
The global disposable devices sensors market is technology driven and is marked by the 'Threat of Obsolescence,' wherein technologies as well as their adoption by medical device manufacturing companies, patients, and clinicians changes very rapidly. The medical devices industry has seen a paradigm shift and is now focusing on disposable sensor-based devices, as these devices are comparatively less expensive and help in curbing hospital acquired infections (HAIs).
The ingestible sensor devices segment, including smart pill sensors and capsule endoscope sensors, is the fastest growing segment in the disposable devices sensors market. In recent years, many companies have shifted their focus towards developing smart pills, as these pills provide continuous patient monitoring at a low cost. Capsule endoscopes are non invasive and are patient friendly, which is a major reason for their high growth. In addition, these capsules are able to diagnose small pathologies which cannot be easily detected by traditional endoscope procedures. The strip sensors market, which includes all the major disposable devices containing biosensors, is the largest segment. The reason for this large share is the wide use of these devices in home and private clinics. Also, with rising chronic and lifestyle diseases across the globe, the market for strip sensors and biosensors is expected to grow.
In the coming years, growth of the disposable devices sensors market is likely to be centered at Taiwan, China, Japan, Singapore, and India. These countries offer an array of opportunities for growth and are likely to serve as revenue pockets for the disposable devices sensors market. All these countries offer high growth potential as compared to mature markets such as the U.S. Growth in these markets is spurred by the growing incidence of diabetes and cardiac disease as the population ages. According to the International Diabetes Federation (IDF), diabetes affects ~285 million people globally, and this number is expected to reach 438 million by 2030, with two-thirds of all diabetes cases in low- to middle-income countries. The Asian region is also witnessing a number of collaborations between major sensor companies and research firms, for development of new products. Also, governments of various Asian countries have extended their support in the form of investments, funds, and grants for improving research and development in the sensors area.
Complete report available http://www.reportsnreports.com/reports/269227-disposable-medical-devices-sensors-market-by-type-biosensor-image-sensor-accelerometer-monitoring-smart-pill-pulse-oximeter-diagnostic-capsule-endoscope-blood-glucose-strip-therapeutic-insulin-pump-dialysis-global-forecast-to-2018.html.
The global disposable devices sensors market is highly competitive and all the existing players in the market are engaged in developing new and advanced products to maintain their market share. However, insurance providers are reluctant to provide reimbursement for new devices. For instance, inadequate reimbursement for Zio Patch (a patch for continuous cardiac monitoring developed by iRhythm Technologies, Inc.) is a major problem for its acceptance in the market. The existing regulatory environment and the potential for overuse of such devices are the major factors due to which insurance providers refrain from providing reimbursements for new technologies. This reimbursement issue is a major challenge which the market is currently facing.
The report covers the sensors used in disposable medical devices and accessories. Sensors that are used in reusable or durable equipment/devices are not considered in the market estimation. In addition, implantable devices such as ICDs and pacemakers contain blended sensors. However, only accelerometers are considered for market estimation.
Reasons to Buy the Report:
The report will enrich both established firms as well as new entrants/smaller firms to gauze the pulse of the market which in turn would help the firms in garnering a greater market share. Firms purchasing the report could use any one or combination of the below mentioned five strategies (Market Penetration, Product Development/Innovation, Market Development, Market Diversification, and Competitive Assessment) for reaping a greater market share.
The report provides insights on the following pointers:
Comprehensive information on product portfolio and services offered by the top players in the disposable devices sensorsmarket. The report analyzes the disposable devices sensors market by product type, sensors type, and by application across geographies– Market Penetration
Detailed insights on upcoming technologies, research and development activities, and new product launches in the disposable devices sensors market– Product Development/Innovation
Comprehensive information about lucrative emerging markets. The report analyzes the promising disposable devices sensors market by product type, sensors type, and by application across geographies – Market Development
Exhaustive information about new products, untapped geographies, recent developments, and investments in the disposable devices sensors market –Market Diversification
In depth assessment of market share, strategies, products & services, distribution networks, manufacturing capabilities of leading players, and porters five forces analysis in the disposable devices sensors market – Competitive Assessment
Inquire For Discount @ http://www.reportsnreports.com/contacts/Discount.aspx?name=269227. (Original Price US $4650 for single user)
Table of Contents
1 Introduction
1.1 Key Take-Aways
1.2 Report Description
1.3 Markets Covered
1.4 Stakeholders
1.5 Market Scope
1.6 Research Methodology
1.6.1 Market Size Estimation
1.6.2 Market Crackdown & Data Triangulation
1.6.3 Market Share
1.6.4 Key Data Points From Primary Sources
1.6.5 Key Data Points From Secondary Sources
1.6.6 Assumptions
2 Executive Summary
3 Market Overview
3.1 Introduction
3.2 Market Segmentation
3.3 Market Dynamics
3.3.1 Drivers
3.3.1.1 CMS' No-Pay Rule For Healthcare Acquired Infections To Propel The Growth Of The Market
3.3.1.2 Rising Healthcare Costs Create A Need For Low Cost Devices
3.3.1.3 Investments By Venture Capitalist Firms To Promote Disposable Sensor Based Devices
3.3.1.4 Government Support To Trigger Researches In The Market
3.3.2 Restraints
3.3.2.1 Stringent Regulatory Procedures Delay Approval
3.3.2.2 Inadequate Reimbursement For Novel Technologies Hinders The Growth Of The Market
3.3.3 Opportunities
3.3.3.1 Lowering Of Regulatory Bar By Fda For Ingestible Sensors, Presents Significant Opportunity
3.3.3.2 Collaborations To Increase Research Related Activities In The Market
3.3.3.3 Asian Region Presents Significant Growth Opportunities
3.3.4 Threats
3.3.4.1 Increasing Usage Of Antimicrobial Coated & Reprocessed Devices
3.4 Winning Imperative
3.4.1 Investment In R&D Activities
3.5 Novel Technologies
3.5.1 Tattoo Sensors
3.5.2 Patch Sensors
3.5.3 Sleep Strips
3.5.4 Cancer Tracking Implantable Sensors
3.5.5 Disposable Hba1c Sensors
3.6 Product Life Cycle
3.6.1 Ingestible Sensors
3.6.2 Disposable Medical Pressure Sensors
3.7 Strategic Benchmarking
3.7.1 Sensor Element Manufacturers
3.7.2 OEM Manufacturers
3.8 Porter's Five Forces Analysis
3.8.1 Threat Of Substitutes
3.8.2 Competitor Rivalry
3.8.3 Bargaining Power Of Suppliers
3.8.4 Bargaining Power Of Buyers
3.9 Market Share Analysis
3.9.1 Capsule Endoscopy Market
4 Global Disposable Devices Sensors Market, By Type
4.1 Introduction
4.2 By Product Type
4.2.1 Wearable Sensors
4.2.1.1 Implantable Sensors
4.2.1.2 Ingestible Sensors
4.2.1.2.1 Fda Approvals To Trigger The Ingestible Sensors Market
4.2.1.3 Invasive Sensors
4.2.1.4 Strip Sensors
4.3 By Sensor Type
4.3.1 Temperature Sensors
4.3.2 Pressure Sensors
4.3.3 Accelerometers
4.3.4 Image Sensors
4.3.4.1 Rising Aging Population And Technological Advancement To Bolster The Disposable Device Image Sensor Market
4.3.5 Biosensors
4.3.5.1 Various Research Related Activities And Introduction Of New Technologies To Boost The Market
4.3.6 Others
5 Global Disposable Devices Sensors Market, By Application
5.1 Introduction
5.2 Patient Monitoring Applications
5.2.1 Continuous Blood Pressure Monitoring Sensors
5.2.2 Pulse Oximeter Sensors
5.2.3 Cardiac Monitoring Electrode Sensors
5.2.3.1 Incessant Product Launch To Bolster The Global Cardiac Monitoring Devices Electrodes Sensors Market
5.2.4 Continuous Glucose Monitoring (CGM) Sensors
5.2.5 Implantable Loop Recorder Sensors
5.2.6 Smart Pill Sensors
5.3 Diagnostic Applications
5.3.1 Disposable Endoscope Sensors
5.3.1.1 Cost Effectiveness Offered By Disposable Endoscopes To Trigger The Market
5.3.2 Capsule Endoscope Sensors
5.3.3HIV Test Strip Sensors
5.3.3.1 Rising Awareness RegardingHIV To Bolster The Growth OfHIV Test Kits Market
5.3.4 Pregnancy Test Strip Sensors
5.3.5 Drug And Alcohol Test Strip Sensors
5.3.6 Blood Glucose Test Strip Sensors
5.3.6.1 Rising Diabetic Population To Drive The Blood Glucose Test Strip Market
5.4 Therapeutic Applications
5.4.1 Insulin Pump Sensors
5.4.2 Dialysis Sensors
5.4.3 Cardiac Therapeutics Electrode Sensors
5.4.4 Cardiac Catheter Sensors
6 Geographic Analysis
6.1 Introduction
6.2 North America
6.2.1 Rising Healthcare Cost To Propel The Usage Of Disposable Devices Sensors
6.2.2 Government And Venture Capitalist Investment To Boost Disposable Devices Sensors Market
6.3 Europe
6.3.1 Collaboration Amongst Foreign Companies And Local Companies To Fuel The Market
6.4 Asia
6.4.1 Rise In Number Of Research Related Activities To Trigger The Growth Of The Asian Market
6.4.2 Large Pool Of Diabetic And Cardiovascular Patients To Propel The Usage Of Disposable Device Sensors
6.5 Rest Of The World
6.5.1 Rising Incidence Of Hais To Boost The Disposable Devices Sensors Market In Row
7 Competitive Landscape
7.1 Introduction
7.2 Acquisitions
7.3 Partnerships, Agreements And Collaborations
7.4 New Product Launch
7.5 Expansion
7.6 Approvals
8 Company Profiles (Overview, Financials, Products & Services, Strategy, & Developments)*
8.1 Analog Devices, Inc.
8.2 Covidien Plc.
8.3 Freescale Semiconductor, Inc.
8.4 Ge Healthcare (Subsidiary Of General Electric Company)
8.5 Gentag, Inc.
8.6 Given Imaging Ltd.
8.7 Honeywell International, Inc.
8.8 Jant Pharmacal Corp.
8.9 Lifescan, Inc. (A Subsidiary Of Johnson And Johnson)
8.10 Measurement Specialties, Inc.
8.11 Medtronic, Inc.
8.12 Philips Healthcare (A Subsidiary Of Royal Philips Electronics)
8.13 Smiths Medical(A Division Of Smiths Group Plc)
8.14 Stmicroelectronics N.V.
8.15 Sensirion Ag (Spin-Off Of The Swiss Federal Institute Of Technology)
Purchase a copy of this report @ http://www.reportsnreports.com/Purchase.aspx?name=269227.
About Us:
ReportsnReports.com provides market research reports to industries, individuals and organizations with an objective of helping them in their decision making process. Our library of 400,000+ industry & country research reports covers 5000+ micro markets. This comprehensive collection of market research reports include market share analysis, industry analysis, information on products, countries, market size, trends, business research details and much more. Our research specialists & industry experts, through our market research offerings, ensure we deliver on all your business & industry research requirements - first time and every time!
The preceding article is from one of our external contributors. It does not represent the opinion of Benzinga and has not been edited.
View Comments and Join the Discussion!