Leather Chemicals Market to Grow at 7.64% CAGR Globally to 2019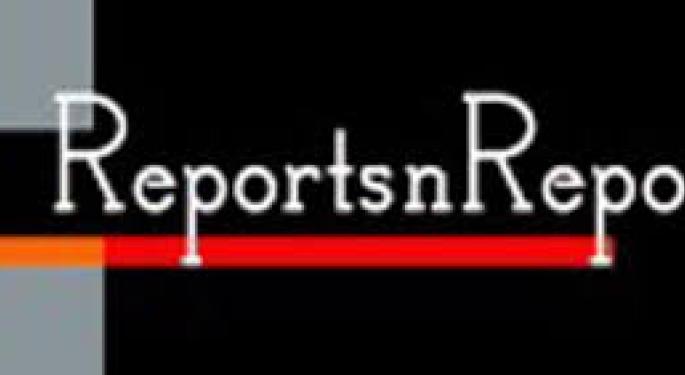 Leather chemicals market will grow $7,963.65 million by 2019, growing at a CAGR of 7.64% during the forecast period (2014–2019). RNR presents analysis and discussion about leather chemicals market, its forecasts and more is now available at ReportsnReports.com.
The leather chemicals market size in terms of value is projected to grow at a CAGR of 7.64% between 2014 and 2019 to reach $7,963.65 million by 2019. Asia-Pacific held the largest share in 2013 with China leading the region. The developing countries such as India, Brazil are expected to grow with high growth rates while the developed countries such as U.S. and Canada are predicted to show a moderate growth. Major growth in the Asia-Pacific region is projected to be from tanning & dyeing chemicals.
The leather chemicals market in Asia-Pacific region is growing fast, mainly due to the shift of leather production from Europe towards Asia-Pacific, which is ultimately driving the leather chemicals market in this region.
Complete report available at http://www.reportsnreports.com/reports/307092-leather-chemicals-market-by-type-tanning-dyeing-chemicals-beamhouse-chemicals-and-finishing-chemicals-and-by-region-trends-forecasts-to-2019.html .
New product launch was the most preferred strategy among the major players in the leather chemicals market, globally. The major players are enhancing their technological base, product portfolio, and geographical reach by offering new products to the market. For example, TFL Ledertechnik GmbH (Germany) has introduced a new low sulphide technology, which can be an alternative for chrome-free tanning in the near future.
Many companies offering leather chemicals are actively trying to increase their product portfolio and regional presence to cater to different regional markets. Europe is the second fastest growing market, mainly due to the location of more than half of the leather research centers.
The major players in the leather chemicals market are BASF SE (Germany), TFL Ledertechnik Gmbh & Co.KG (Germany), Stahl International BV (The Netherlands), Lanxess AG (Germany), Bayer AG (Germany) and Clariant International Ltd. (Switzerland). These companies showed significant presence among other players in the global leather chemicals market.
Inquire for discount @ http://www.reportsnreports.com/contacts/Discount.aspx?name=307092 . (Original Price US $4650 for single user)
Table of Contents for "Leather Chemicals Market by Type (Tanning & Dyeing Chemicals, Beamhouse Chemicals and Finishing Chemicals) and by Region - Trends & Forecasts to 2019" research report includes:
1 Introduction
1.1 Objectives Of The Study
1.2 Report Description
1.3 Markets Covered
1.4 Stakeholders
2 Research Methodology
2.1 Market Size Estimation
2.2 Market Crackdown & Data Triangulation
3 Executive Summary
4 Premium Insights
4.1 Attractive Market Opportunity For Leather Chemicals
5 Market Overview
5.1 Introduction
5.2 Leather Manufacturing Process
5.3 Market Segmentation
5.4 Market Dynamics
6 Industry Trends
6.1 Porter's Five Forces Analysis
6.2 Pest Analysis
7 Market, By Type
7.1 Introduction
7.2 Tanning & Dyeing Chemicals Market
7.3 Beamhouse Chemicals Market
7.4 Finishing Chemicals Market
8 Geographic Analysis
8.1 Introduction
8.2 Asia-Pacific
8.2.1 China
8.2.2 India
8.2.3 South Korea
8.2.4 Thailand
8.2.5 Japan
8.3 North America
8.3.1 U.S.
8.3.2 Canada
8.3.3 Mexico
8.4 Europe
8.4.1 Italy
8.4.2 Germany
8.4.3 Spain
8.4.4 France
8.4.5 U.K.
8.5 Rest Of The World (ROW)
8.5.1 Brazil
8.5.2 Argentina
8.5.3 Ethiopia
9 Competitive Landscape
9.1.1 Overview
9.1.2 Market Share Analysis For Leather Chemicals Market
9.1.3 Competitive Situation & Trends
9.1.4 New Product Launches & New Product Developments
9.1.5 Expanions & Investments
9.1.6 Mergers And Acqusitions
9.1.7 Agreement, Colloboration And Partnerships
10 Company Profiles
10.1 Introduction
10.2 Basf Se
10.3 Bayer Ag
10.4 Lanxess Ag
10.5 Elementis PLC
10.6 Tfl Ledertechnik Gmbh
10.7 Clariant International LTD
10.8 Dystar Singapore Pte LTD.
10.9 Stahl Holdings B.V.
10.10 Schill+Seilacher Gmbh
10.11 Zschimmer & Schwarz & Co Kg Chemische Fabriken
Purchase a copy of this report @ http://www.reportsnreports.com/Purchase.aspx?name=307092. (This is a premium research report priced at US$ 4650 for single user PDF license).
About Us:
ReportsnReports.com provides market research reports to industries, individuals and organizations with an objective of helping them in their decision making process. Our library of 400,000+ industry & country research reports covers 5000+ micro markets. This comprehensive collection of market research reports include market share analysis, industry analysis, information on products, countries, market size, trends, business research details and much more. Our research specialists & industry experts, through our market research offerings, ensure we deliver on all your business & industry research requirements - first time and every time!
The following article is from one of our external contributors. It does not represent the opinion of Benzinga and has not been edited.
View Comments and Join the Discussion!