Global Laboratory Information System Market to Grow at 9% CAGR to 2019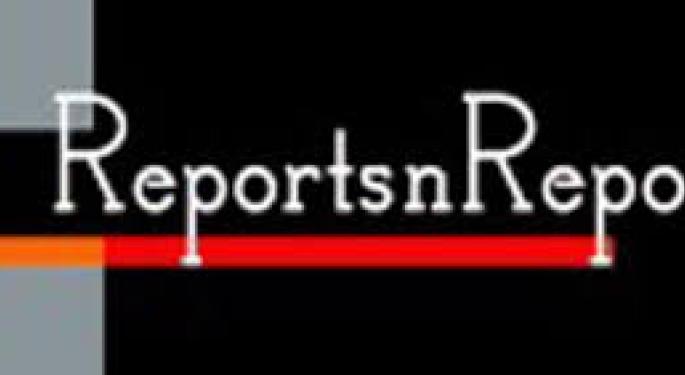 The global laboratory information system market is expected to reach $1,806.1million by 2019 from $1,175 million in 2014, growing at a CAGR of 9% from 2014 to 2019. The global LIS market is categorized on the basis of product, delivery mode, component, end user, and geography.
Major factors contributing to growth of the laboratory information system market include rising awareness of LIS solutions made by various symposiums and conferences and rising need to integrate healthcare systems. Furthermore, government support in the form of funding is another major factor providing impetus for growth of this market. For instance, in 2009, ARRA allocated $19 billion to hospitals and clinics to support adoption of electronic information systems such as electronic health records (EHRs), laboratory information systems (LIS), and clinical decision support systems (CDSS) to create a patient-centric care approach. In this regard, a physician can get incentives of $44,000 from Medicare (over 5 years) and $63,750 through Medicaid (over 6 years) by demonstrating significant use of such healthcare IT systems. Relatively untapped markets of the Asian region with an advent of growing medical tourism have increased demand for diagnostic tests and have opened an array of opportunities for the LIS market. However, high costs of LIS solutions, high cost of maintenance and services, and dearth of trained HCIT professionals are some of the concerning factors that are expected to hinder the growth of laboratory information system market.
Apart from the comprehensive geographical analysis, product analysis, and market sizing, the report also provides a competitive landscape that covers growth strategies adopted by the industry players over the last three years. In addition, the company profiles comprise the basic views on the key players in the LIS market and the product portfolios, developments, and strategies adopted by market players to maintain and increase their market shares in the near future. The above mentioned market research data, current market size, and forecast of the future trends will help the key players and new entrants to make the necessary decisions regarding product offerings, geographical focus, change in strategic approach, R&D investments for innovations in products and technologies, and levels of output in order to remain successful.
Complete report available at http://www.reportsnreports.com/reports/307091-laboratory-information-system-lis-market-by-type-standalone-integrated-delivery-mode-on-premise-hosted-saas-end-user-labs-clinical-molecular-diagnostic-blood-bank-anatomic-pathology-by-component-software-services-global-forecast-to-2019.html .
Reasons to Buy the Report:
The report will enrich both established firms as well as new entrants/smaller firms to gauge the pulse of the laboratory information system market, which in turn will help firm garner a greater market share. Firms purchasing the report can use any one or a combination of the below mentioned five strategies (market penetration, product development/innovation, market development, market diversification, and competitive assessment) for strengthening their market shares.
The report provides insights on the following pointers:
· Market Penetration: Comprehensive information on product portfolios of the top players in the LIS market. The report analyzes LIS market by product, component, delivery mode, end user, and geography
· Product Development/Innovation: Detailed insights on the upcoming technologies, R&D activities, and new product launches in the LIS market
· Competitive Assessment: In-depth assessment of the market strategies, geographical and business segments, and product portfolios of the leading players in the LIS market
· Market Development: Comprehensive information about the lucrative emerging markets. The report analyzes the market for various LIS products across geographies
· Market Diversification: Exhaustive information about new products and services, untapped geographies, recent developments, and investments in the LIS market
Inquire for discount @ http://www.reportsnreports.com/contacts/Discount.aspx?name=307091 . (Original Price US $4650 for single user)
Table of Contents for "Laboratory Information System/LIS Market by Type (Standalone, Integrated), Delivery Mode (On-premise, Hosted, SaaS), End User Labs (Clinical, Molecular Diagnostic, Blood Bank, Anatomic Pathology) & by Component (Software, Services) - Global Forecast to 2019" research report includes:
1 Introduction
1.1 Objectives of the Study
1.2 Markets Covered
1.3 Stakeholders
1.4 Market Scope
2 Research Methodology
2.1 Market Size Estimation
2.2 Market Crackdown & Data Triangulation
2.3 Market Share Estimation
2.4 Key Data From Secondary Sources
2.5 Key Data From Primary Sources
2.6 Assumptions
3 Executive Summary
4 Premium Insights
4.1 Global Laboratory Information System Market, By Product
4.2 LIS End-User Market Share (2014)
4.3 Geographic Snapshot
4.4 Global Laboratory Information System Market, By Delivery Mode
4.5 Global LIS Market, By Component
4.6 LIS: Life Cycle Analysis, By Geography
5 Market Overview
5.1 Introduction
5.2 Market Segmentation
5.3 Market Dynamics
5.4 LIS Leading Players
6 Industry Trends
6.1 Porter's Five forces Analysis
6.2 Pest Analysis
6.3 LIS Product Type Analysis: Best-of-Breed V/S Enterprise
7 Global Laboratory Information System Market, By Product
7.1 Introduction
7.2 Standalone LIS
7.3 Integrated LIS
8 Global Laboratory Information System Market, By Delivery Mode
8.1 Introduction
8.2 On-Premise LIS
8.3 Remotely Hosted LIS
8.4 Cloud-Based LIS
9 Global Laboratory Information System Market, By Component
9.1 Introduction
9.2 Software
9.3 Services
10 Global LIS Market, By End User
10.1 Introduction
10.2 Clinical Diagnostic Laboratories
10.3 Anatomic Pathology Laboratories
10.4 Blood Banks
10.5 Molecular Diagnostic Laboratories
11 Global LIS Market, By Geography
11.1 Introduction
11.2 North America
11.3 Europe
11.4 Asia
11.5 ROW
12 Competitive Landscape
12.1 Overview
12.2 Competitive Situation and Trends
12.3 Agreements, Partnerships, Collaborations, Contracts & Joint Ventures
12.4 New Product Launches
12.5 Mergers and Acquisitions
12.6 Expansions
13 Company Profiles
13.1 Cerner Corporation
13.2 EPIC Systems Corporation
13.3 Medical Information Technology, Inc. (Meditech)
13.4 SCC Soft Computer
13.5 Sunquest Information Systems (Subsidiary of Roper Industries)
13.6 Compugroup Medical AG
13.7 Computer Programs and Systems, Inc.
13.8 Mckesson Corporation
13.9 Merge Healthcare, Inc.
13.10 Orchard Software Corporation
14 Appendix
14.1 Insights of Industry Experts
14.2 Discussion Guide
14.3 Introducing RT: Real-Time Market Intelligence
14.4 Related Reports
Purchase a copy of this report @ http://www.reportsnreports.com/Purchase.aspx?name=307091. (This is a premium research report priced at US$ 4650 for single user PDF license).
About Us:
ReportsnReports.com provides market research reports to industries, individuals and organizations with an objective of helping them in their decision making process. Our library of 400,000+ industry & country research reports covers 5000+ micro markets. This comprehensive collection of market research reports include market share analysis, industry analysis, information on products, countries, market size, trends, business research details and much more. Our research specialists & industry experts, through our market research offerings, ensure we deliver on all your business & industry research requirements - first time and every time!
The following article is from one of our external contributors. It does not represent the opinion of Benzinga and has not been edited.
View Comments and Join the Discussion!