Ophthalmic drugs market would witness a modest growth rate in the future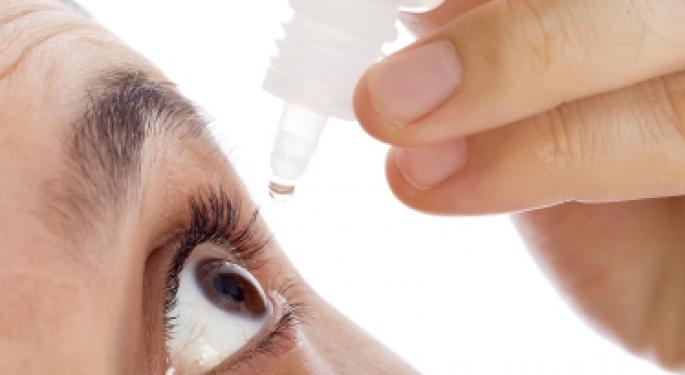 Reports and Intelligence adds a report titled "Global Ophthalmic Drugs Market (Treatment, type, geography) Size, Share, Global Trends, Company Profiles, Demand, Insights, Analysis, Opportunities, Segmentation, and Forecast 2013-2020." The report is a detailed study on the market trends and growth prospects of the global ophthalmic drugs market.
Get detailed report at: http://www.reportsandintelligence.com/ophthalmic-drugs-market
Ophthalmology is branch of medical science, which deals with research and treatment of the diseases and disorders related to the human eye. The increased incidencesof eye disorder has led to an increase in the usage of ophthalmic drugs. Use of combination therapy is also one of the driving factor for the ophthalmic drugs market. Changing lifestyle, technological changes, aging population and increase in healthcare spending are also the key factors driving the growth of the ophthalmic drug market. However, the absence of health insurance and lack of awareness regarding eye disorders & diseases among the population in developing economies acts as a major challenge for the growth of the market.
As per the report, the global ophthalmic drug market is segmented on the basis of treatment, drug type and geography. Different types of ophthalmic drugs are OTC drugs and Prescription drugs. OTC drug has a tremendous growth rate due to increased incidences of dry-eye and ocular allergy. The treatment segment in global ophthalmic drug market includes Dry eye drugs, Anti-inflammatory/allergy/infective drugs, Retinal drugs and Anti-glaucoma drugs. The treatment segment is dominated by the Anti-glaucoma drugs.
The report provides a detailed analysis of the current market trends, factors affecting the market growth, precise market estimations, deep insights on the various geographical regions and drug types with their application. This would further help the global players to design developmental strategies for a sustainable growth.
Geographically, the global ophthalmic drugs market is segmented into Asia Pacific (Japan, India, and China), North America (US), LAMEA and Europe (Germany, UK, and France). North-America leads the overall market, whereas, Asia-Pacific is the fastest growing region. Prominent players of the global ophthalmic drugs market profiled in the report are Allergan, Novartis (ALCON), Santen, Roche and Merck Pfizer.
About Us:
Reports and Intelligence is an online library for research reports in numerous sectors and their verticals. This is the one stop destination for well researched reports with exact market analysis.
We have a well known clientele lists who are master in preparing research reports. We make sure that all our clients adopt a rational and scientific approach in order to sell their reports on our webs tie. Thus, every report that we sell are well studied and based on accurate facts and figures.
Contact Us:
Cathy Viber
5933 NE Win Sivers Drive,
#205, Portland, OR 97220
United States
Direct: +1 (617) 674-4143
Toll Free: +1 (855) 711-1555
Fax: +1 (855) 550-5975
Mailto: sales@reportsandintelligence.com
Web: http://www.reportsandintelligence.com/
LinkedIn: http://www.linkedin.com/company/reports-and-intelligence
The following article is from one of our external contributors. It does not represent the opinion of Benzinga and has not been edited.
View Comments and Join the Discussion!