Market Analysis on Travel and Tourism Industry Growth and Forecast in South Africa to 2018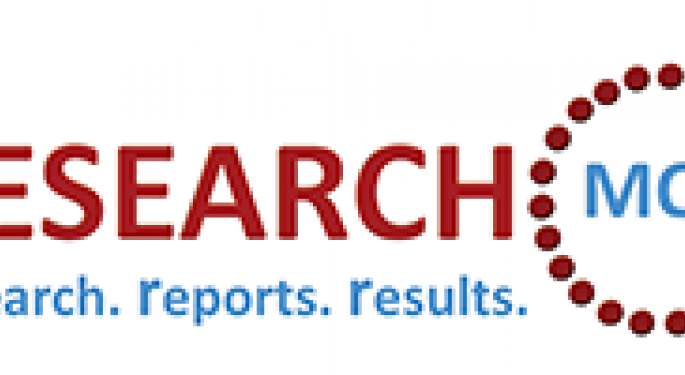 Most up-to-date research on "Travel and Tourism in South Africa to 2018" to its huge collection of research reports.
Synopsis
The report provides detailed market analysis, information and insights, including:

Historic and forecast tourist volumes covering the entire South African travel and tourism sector
Detailed analysis of tourist spending patterns in South Africa for various categories in the travel and tourism sector, such as accommodation, sightseeing and entertainment, foodservice, transportation, retail, travel intermediaries and others
Detailed market classification across each category, with analysis using similar metrics
Detailed analysis of the airline, hotel, car rental and travel intermediaries industries
Browse Detail Report With TOC @ http://www.researchmoz.us/travel-and-tourism-in-south-africa-to-2018-report.html
Executive summary
South Africa's natural resources and cultural heritage attract tourists from around the world. The country's travel and tourism sector performed well during the review period (2009–2013), supported by a rise in international arrivals, which is the key driving force in the country's tourism sector. The government has identified tourism as an important sector for economic growth and has been making efforts to develop and promote tourism at both domestic and international levels. Launched in 2011, the National Tourism Sector Strategy (NTSS) is a primary government initiative.
Scope
This report provides an extensive analysis related to the tourism demands and flows in South Africa:

It details historical values for the South African tourism sector for 2009–2013, along with forecast figures for 2014–2018
It provides comprehensive analysis of travel and tourism demand factors, with values for both the 2009–2013 review period and the 2014–2018 forecast period
The report provides a detailed analysis and forecast of domestic, inbound and outbound tourist flows in South Africa.
It provides comprehensive analysis of the trends in the airline, hotel, car rental and travel intermediaries industries, with values for both the 2009–2013 review period and the 2014–2018 forecast period.
Reasons to buy

Take strategic business decisions using historic and forecast market data related to the South African travel and tourism sector.
Understand the demand-side dynamics within the South African travel and tourism sector, along with key market trends and growth opportunities.
Browse Reports in Travel Services @ http://www.researchmoz.us/travel-services-market-reports-154.html
Key highlights

South Africa has an extensive resource base, including its coast and beaches, mountains, wildlife, wilderness areas and cities, as well as its heritage, cultural diversity, recreation and sports facilities, adventure tourism, and niche segments such as birdwatching. South Africa has a variety of tourist attractions such as world heritage sites, distinctive art forms, music and traditional rituals, as well as abundant sites of great archaeological significance such as Sterkfontein, Swartkrans and Kromdraai. According to the South African tourism board, the country's top five attractions for international tourists are Cape Town, the Cape Peninsula, the Winelands, the Garden Route and Kruger National Park.
National parks are the country's most popular holiday destination, which recorded an increase of 2.4% in visitor numbers in December 2013 from over the previous year – 692,498 people visited South Africa's 21 national parks in this month, while the Table Mountain National Park, one of the world's natural wonders, attracted 333,090 visitors. Additionally, the Kruger National Park and the Garden Route National Park recorded 180,328 and 63,414 guests respectively.
South Africa recorded growth in international arrivals from Brazil, Russia, India and China (the BRIC countries) during the review period. A weakening of South African currency can be attributed for the country's preference as a budget destination for inbound travelers. International arrivals from China recorded the highest growth in 2013, rising by 14.7% over 2012 to reach 151,847 in 2013. In the latter year, arrivals from Brazil, Russia and India increased by 5.6%, 2.8% and 5.5% to reach 82,802, 13,718 and 112,672 respectively.
Outbound tourist volume is expected to post a forecast-period CAGR of 5.00%, driven by relaxed visa regulations and an increase in spending power. Land as a mode of transport is expected to record the highest forecast-period CAGR of 4.41%, driven by government development projects to improve the infrastructure. VFR will account for 47.8% of the total outbound trips made in 2018, followed by leisure trips with 30.1%. Outbound tourism expenditure is also expected to rise from ZAR88.7 billion (US$9.2 billion) in 2013 to ZAR132.4 billion (US$11.3 billion) in 2018, at a forecast-period CAGR of 8.34%. As neighboring countries which are easily accessible by land are the preferred outbound destinations, land as a mode of transport will continue to account for the largest share of outbound trips, with 60.7% in 2018.
South Africa's airline market performed well during the review period, with total revenue increasing from ZAR3.0 billion (US$350.8 million) in 2009 to ZAR3.3 billion (US$341.1 million) in 2013, at a CAGR of 2.60%. Low-cost carriers (LCCs) recorded the highest growth in passenger traffic, with a review-period CAGR of 4.74%, followed by full-service airlines with 2.71% and charter airlines with 1.07%. The growth of the airline market can be attributed to rising business opportunities in the region and an increase in tourist volumes. Launches of new codeshare flights leading to improved connectivity are partially responsible for growth. For example, South African Airways entered into codeshare agreements with Air Canada and US Airways in 2013.
In April 2014, Marriott International, Inc. acquired Protea Hotels' brands and business to become the largest hotel company in Africa. It acquired 116 Protea Hotels brand properties with 10,184 rooms in South Africa and six other Sub-Saharan African countries. With the addition, Marriott has increased its presence in Africa to a total of 160 hotels and 23,000 rooms.
Most leading international car rental companies are present in the South African car rental market, including Avis, Europcar, Budget, Hertz and Sixt, which dominate the market. Avis alone accounted for 36.4% of the total market value in 2013, followed by Europcar with 26%. Local brands such as Tempest Car Hire and First Car Hire provide competition to international operators in terms of both price and value.
South Africa's travel intermediaries market value increased from ZAR37.4 billion (US$4.4 billion) in 2009 to ZAR52.2 billion (US$5.4 billion) in 2013, at a review-period CAGR of 8.73%. Tourism packages recorded the highest review-period CAGR, of 9.29%, while travel only accounted for 46.8% of the total revenue generated by travel intermediaries in 2013. Online travel market revenues recorded a robust CAGR of 34.07%, increasing from ZAR532.5 million (US$63.1million) in 2009 to ZAR1.7 billion (US$178.9 billion) in 2013, driven by the rising number of internet and smartphone users in the country.
For More Reports Browse @ https://www.linkedin.com/today/author/68229468

About ResearchMoz

ResearchMoz is the one stop online destination to find and buy market research reports & Industry Analysis. We fulfill all your research needs spanning across industry verticals with our huge collection of market research reports. We provide our services to all sizes of organizations and across all industry verticals and markets. Our Research Coordinators have in-depth knowledge of reports as well as publishers and will assist you in making an informed decision by giving you unbiased and deep insights on which reports will satisfy your needs at the best price.

For More Information Kindly Contact:
Email: sales@researchmoz.us
The preceding article is from one of our external contributors. It does not represent the opinion of Benzinga and has not been edited.
View Comments and Join the Discussion!