Premium Insight of Unmanned Aerial Vehicles Market & Global Forecast to 2020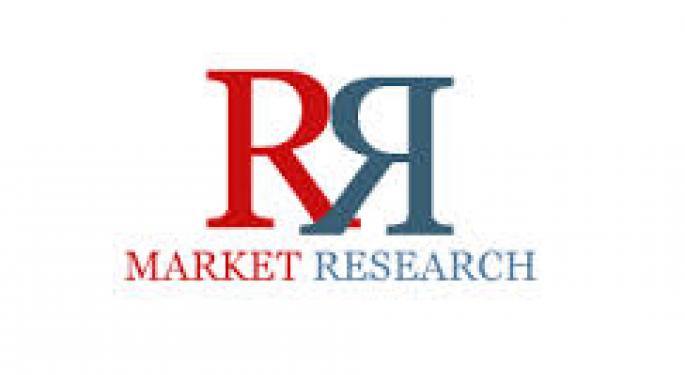 RNRMR presents global forecast and analysis about unmanned aerial vehicles market (UAV) to 2020 with the new research report titled as "UAV Market by Class (Small, Tactical, Strategic, Special Purpose), Subsystem (Data Link, GCS, Software), Application (Military, Commercial, Homeland Security), funding (Procurements, RDT&E, O&M), & by Payload – Forecast & Analysis to 2014 – 2020" published on Oct, 2014.
The unmanned aerial vehicles market (UAV) over the next few years is expected to exhibit a robust growth of 7.73%, during 2014 to 2020. The global Unmanned Aerial Vehicle (UAV) market is valued at $6,762 million in 2014 and is expected to show a robust growth, reaching $10,573 million in 2020, there by registering a CAGR of 7.73%, till 2020.
The unmanned aerial vehicles (UAV) market research report includes the detailed study of the UAVs in the defense, commercial, and homeland security sectors. This report provides a detailed analysis of the UAV market, during the next six years. It discusses about the industry, market, and technology trends that are currently prevailing in the UAV market. The UAV market report analysis categorizes the global UAV market on the basis of class, sub-systems, payloads, applications, funding, regional, and country analysis.
The study describes the market dynamics in the unmanned aerial vehicles market with a detailed regional and country wise analysis of the UAV technologies and applications. The technological advancements in improving the UAV functionality and autonomic decision making capabilities for complex remote operations are projected to drive the UAV market, in the upcoming years. The U.S. accounts for nearly 66% of the global UAV market, in 2014. The U.S., Israel, China, the U.K., Australia, Canada, France and India are some regions contributing to the high demand for UAVs.
Complete report available at http://www.rnrmarketresearch.com/unmanned-aerial-vehicle-uav-market-2013-2018-market-report.html .
Countries such as China and India in the Asia-Pacific region are proving to be the emerging unmanned aerial vehicles markets. The report gives insights into regional and technological trends and also provides the market share analyses for major countries. It includes a detailed study of leading companies with respect to their financial analysis, products and services, and key developments; in order to provide an in- depth competitor analysis.
Primary interviews have been conducted with major industry experts to get insights about this industry. The company analysis of key players includes companies such as GA-ASI (U.S.), Northrop Grumman Corporation (U.S.), Elbit Systems Ltd (Israel), IAI Ltd. (Israel), and AeroVironment Inc.(U.S.), among others.
Purchase a copy of this report @ http://www.rnrmarketresearch.com/contacts/purchase?rname=101520. (This is a premium research report priced at US$ 4650 for single user PDF license).
Table of Contents for "UAV Market by Class (Small, Tactical, Strategic, Special Purpose), Subsystem (Data Link, GCS, Software), Application (Military, Commercial, Homeland Security), funding (Procurements, RDT&E, O&M), & by Payload – Forecast & Analysis to 2014 – 2020" research report includes:
1 Introduction
1.1 Objectives Of The Study
1.2 Report Description
1.3 Markets Covered
1.4 Stakeholders
1.5 Market Scope
2 Research Methodology
2.1 Description Of The UAV Demand Model
2.2 Market Size Estimation
2.3 Market Crackdown & Data Triangulation
2.4 Market Share Estimation
3 Executive Summary
4 Premium Insights
4.1 Attractive Market Opportunities In Unmanned Aerial Vehicles
4.2 UAV Market–Top Four UAV Types
4.3 UAV Market In The Asia-Pacific Region
4.4 UAV Market Share Analysis-2020
4.5 UAV Market: Top Four UAV Types (2020)
4.6 Potential Growth Countries In The UAV Market
4.7 UAV Market: By Application (2020)
4.8 Life Cycle Analysis, By Geography
5 Market Overview
5.1 Introduction
5.2 Market Segmentation
5.3 Market Dynamics
6 Industry Trends
6.1 Introduction
6.2 Supply Chain Analysis
6.3 Value Chain Analysis
6.4 Industry Trends
6.5 Porter's Five Forces Analysis
6.6 Etop Analysis
6.7 Strategic Benchmarking
7 UAV Market, By Class
7.1 Introduction
7.2 Small UAV
7.3 Tactical UAV
7.4 Strategic UAV (Hale/Male)
7.5 Special Purpose UAV
7.6 Examples Of UAVs, By Class
8 UAV Sub-System Market
8.1 Introduction
8.2 UAV Ground Control Systems (Gcs)
8.3 UAV Data Links
8.4 UAV Software
8.5 UAV Flight Training & Simulation
9 UAV Market, By Application
9.1 Introduction
10 UAV Market, By Payloads
10.1 Introduction
10.2 Eo/Ir Sensors
10.3 Cameras
10.4 Synthetic Aparture Radar (Sar)
10.5 Signals Intelligence (Sigint)
10.6 Elint
10.7 Communications Intelligence (Comint)
10.8 Mpr
10.9 Inertial Navigation System (Ins)Laser Sensors
10.10 Cbrn Sensors
10.11 Electronic Warfare (Ew)
10.12 Optronics
11 UAV Funding Market
11.1 Introduction
11.2 Procurements
11.3 Research, Development, Testing, And Evaluation (Rdt&E)
11.4 Operation And Maintenance (O&M)
12 UAV Market, Geographical Analysis
12.1 Introduction
12.2 North America
12.2.1 U.S.
12.2.2 Canada
12.3 Europe
12.3.1 U.K.
12.3.2 France
12.3.3 Germany
12.3.4 Russia
12.3.5 Italy
12.3.6 Sweden
12.4 Asia-Pacific (APAC)
12.4.1 Japan
12.4.2 India
12.4.3 China
12.4.4 Australia
12.4.5 South Korea
12.5 Middle East
12.5.1 Israel
12.5.2 Turkey
12.5.3 Saudi Arabia
12.5.4 Iraq
12.6 Latin America
12.6.1 Brazil
12.6.2 Argentina
12.6.3 Mexico
12.7 Africa
13 Competitive Landscape
13.1 Overview
13.2 Market Share Analysis, UAV Market
14 Company Profiles
14.1 Introduction
14.2 General Atomics Aeronautical Systems, Inc. (Ga-Asi)
14.3 Northrop Grumman Corporation
14.4 Elbit Systems Ltd.
14.5 Israel Aerospace Industries Ltd.
14.6 Aerovironment Inc.
14.7 Lockheed Martin Corporation
14.8 The Boeing Company
14.9 Aeronautics Ltd.
14.10 Safran Sa
14.11 Saab Ab
14.12 Bae Systems Plc
14.13 Thales Group
14.14 Turkish Aerospace Industries, Inc.
14.15 Textron Inc.
15 Appendix
15.1 Discussion Guide
15.2 Related Reports
Inquire for discount @ http://www.rnrmarketresearch.com/contacts/discount?rname=101520 . (Original Price US $4650 for single user)
About Us:
RnR Market Research library offers syndicated reports by market research publishers from across the globe. We help you find the most relevant business intelligence from ready-to-buy syndicated market research studies. Not limited to industry reports covering telecommunication, healthcare, pharmaceutical, financial services, energy, technology, real estate, logistics, F&B , media and more, RnR Market Research also offers company data, country profiles, trends, information and analysis on the sector of your interest.
The preceding article is from one of our external contributors. It does not represent the opinion of Benzinga and has not been edited.
View Comments and Join the Discussion!