APAC to be Biggest Concrete Admixtures Market to 2019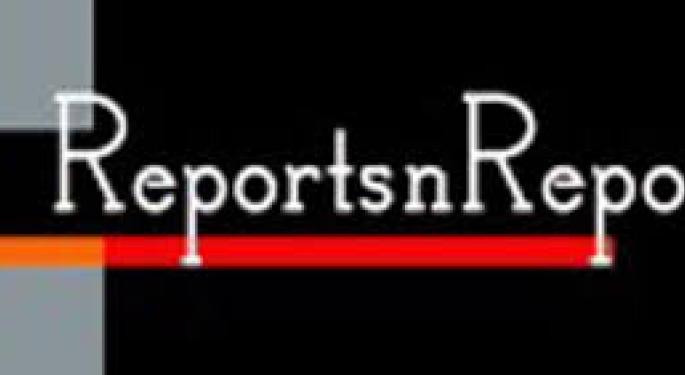 Concrete admixtures market consumption worth $18263.62 million by 2019, with Asia-Pacific as the biggest market of concrete admixtures". RNR presents analysis and discussion about concrete admixtures market, its forecasts and more is now available at ReportsnReports.com.
Concrete Admixtures have found wide acceptance in construction industries. On the basis of type, the market of can be broadly segmented into mineral admixtures and chemical admixtures. Though normal plasticizers and super plasticizers is the major type of concrete admixtures in terms volume consumed and serves the construction the construction industry in providing quality construction.
The Asia-pacific region is the biggest market of concrete admixtures, accounting for more than two-third of the total global demand. There is a lot of scope in The Middle East & Africa market, with the emergence of construction industry and increasing number of infrastructure project triggering the demand in the region.
The geographic segments include Asia-Pacific, Middle East and Africa, Europe, North America, and South America. The application segments include residential, commercial, industrial, and infrastructure. The market is derived by studying cement consumption trends, its use for manufacturing concrete and average usage of these admixtures by weight for various grades of concrete across these afore said geography and application segments. The price trends of these chemicals have been analyzed from annual reports of major players.
Complete report available at http://www.reportsnreports.com/reports/184826-global-concrete-admixtures-market-by-product-types-geography-market-estimates-up-to-2017.html .
Some of the drivers identified for concrete admixtures are improving quality of construction in developing economies, increasing demand for buildings, roads, bridges, tunnels, and water retention structures, reduction in water usage, and construction time. The growth in the market is resisted by increasing prices and lack of awareness about admixtures in unorganized sector of construction developers. The opportunities are cited in growing residential requirements and Middle East and Africa; and high growing economies in Asia-Pacific region. Repair and maintenance applications will also provide opportunities, supported by favorable growth in residential improvement and repair spending, as well as the gradual aging of the housing stock.
This study on concrete admixtures marketestimates its global demand and market value for 2013 and projects the expected demand and market value of the same by 2019. As a part of the quantitative analysis, the study segments the global market by types at country level with current market estimation and forecast till 2019. The countries covered in the report are the U.S., Canada, Mexico, China, Japan, India, Germany, Italy, Spain, France, UAE, Egypt, Saudi Arabia and Brazil. The segmentation by type includes Super plasticizers, Normal Plasticizers, Accelerating Agents, Retarding Agents, Air Entraining Agents and Waterproofing Agents and others.
As a part of qualitative analysis, the research provides report with a comprehensive review of key market drivers, restraints, opportunities, winning imperatives, and key issues in the concrete admixturesmarket.
It also includes company profiling and competitive strategies adopted by various concrete admixturesmarket players including The Dow Chemical Company (U.S.), BASF SE (Germany), Sika AG (Switzerland), W.R. Grace Co. (U.S.), Ashland Inc. (U.S.), RPM International Inc. (U.S.), Fosroc International (U.K.), Cico Technologies (India), Pidilite Industries (India), CEMEX S.A.B de N.V. (Mexico), Chryso SAS (France) and MAPEI South Africa (PTY) Ltd.
Purchase a copy of this report @ http://www.reportsnreports.com/Purchase.aspx?name=184826. (This is a premium research report priced at US$ 4650 for single user PDF license).
Table of Contents for "Concrete Admixtures Market by Type (Super Plasticizers, Normal Plasticizers, Accelerating Agents, Retarding Agents, Air-Entraining Agents, Waterproofing Admixtures, Others) - Global Trends & Forecast to 2019" research report includes:
1 Introduction
1.1 Objectives Of the Study
1.2 Market Scope
2 Research Methodology
2.1 Introduction
2.2 Market Size Estimation
2.3 Market Crackdown & Data Triangulation
2.4 Market Share Estimation
2.5 Assumptions
3 Executive Summary
4 Premium Insights
4.1 Attractive Opportunities in Concrete Admixtures Market
4.2 Concrete Admixtures Market: Developed Vs. Developing Nations
4.3 Concrete Admixtures : Life Cycle Analysis, By Region
5 Market Overview
5.1 Introduction
5.2 Market Dynamics.
6 Industry Trends
6.1 Introduction
6.2 Value Chain Analysis
6.3 Porter's Five forces Analysis
6.4 Regulatory Framework
6.5 Raw Material Analysis
6.6 Strategic Benchmarking
7 Global Concrete Admixtures Market, By Product Type
7.1 Introduction
7.2 Mineral Admixture
7.3 Chemical Admixture
8 Concrete Admixture Market, By Region
8.1 Introduction
8.2 Asia-Pacific
8.2.1 China
8.2.2 India
8.2.3 Japan
8.3 The Middle East & Africa
8.3.1 Egypt
8.3.2 Iran
8.3.3 Saudi Arabia
8.3.4 United Arab Emirates
8.4 Europe
8.4.1 Turkey
8.4.2 Italy
8.4.3 Poland
8.4.4 Spain
8.4.5 Germany
8.4.6 France
8.5 North America
8.5.1 U.S.
8.5.2 Mexico
8.5.3 Canada
8.6 South America
8.6.1 Argentina
8.6.2 Brazil
8.6.3 Colombia
9 Competitive Landscapes
9.1 Overview
9.2 Mergers & Acquisitions: Most Popular Growth Strategy
9.3 Maximum Developments in 2011
9.4 SIKA AG, W.R. Grace Co. and Ashland Inc.: Most Active Participants
9.5 Competitive Situation & Trends
10 Company Profiles
10.1 The Dow Chemical Company
10.2 BASFSE
10.3 SIKA AG
10.4 W.R. Grace & Co.
10.5 Cemex S.A.B. De C.V.
10.6 Rpm International Inc.
10.7 Ashland Inc.
10.8 Pidilite Industries
10.9 Cico Technologies Ltd.
10.10 Fosroc International Ltd
10.11 Chryso Sas
10.12 Mapei South Africa (PTY) Ltd
Inquire for discount @ http://www.reportsnreports.com/contacts/Discount.aspx?name=184826 . (Original Price US $4650 for single user)
About Us:
ReportsnReports.com provides market research reports to industries, individuals and organizations with an objective of helping them in their decision making process. Our library of 400,000+ industry & country research reports covers 5000+ micro markets. This comprehensive collection of market research reports include market share analysis, industry analysis, information on products, countries, market size, trends, business research details and much more. Our research specialists & industry experts, through our market research offerings, ensure we deliver on all your business & industry research requirements - first time and every time!
The preceding article is from one of our external contributors. It does not represent the opinion of Benzinga and has not been edited.
View Comments and Join the Discussion!